Pakistan cricketer Ahmed Shehzad tests positive in a dope test
The same has been confirmed by the PCB.
Updated - Jun 20, 2018 10:52 pm
2.1K Views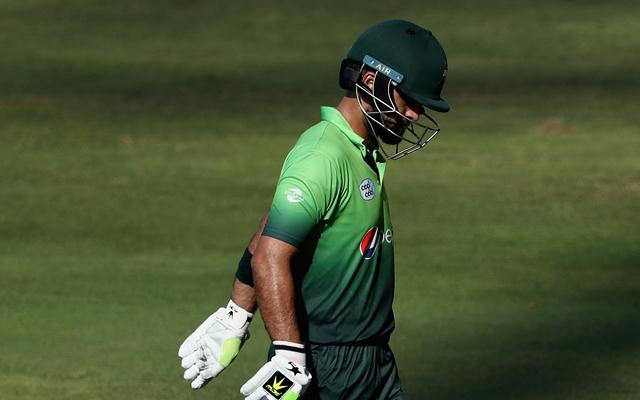 Pakistan cricketer and the ever controversial Ahmed Shehzad as it turns out has tested positive for consuming banned substance in a recently conducted dope test. It was a surprise dope test for which the samples were collected during a domestic match that was being played in Pakistan. The PCB's Anti-Doping body tested the samples and today when the result of the same was out Shehzad was declared positive.
Pakistani journalists posted the same a little while ago on Twitter and said that Shahzad has tested positive for a dope test and that the same has been confirmed by the Pakistan Cricket Board (PCB).  The board didn't officially reveal the name as they await a chemical report from the anti-doping agency of the government.
Likely to face a ban
As per the understanding this early in the matter, it is likely that he will face a 3-month ban but not immediately. The PCB will give the cricketer a chance to state his side of the case and to explain himself. This is not the first time a recognized Pakistani player has failed a test like this.
In the past, some of the most popular Pakistan cricketers, the likes of leg-spinner Yasir Shah, former pacer Shoaib Akhtar, left-arm spinners Raza Hasan and Abdur Rehman along with fast bowler Mohammad Asif have been tested positive for similar tests and were handed over such bans.
It is also reported that the PCB will finalize the Central Contracts in the coming week and will be in effect from July 1. They have decided to reduce the number of players who are awarded a contract from 35 to 25 and at the same time increase the salary offered. Based on the dope test development Shehzad might lose his contract.
As per the Pakistani board's policy if a player tests positive for the first time he serves a 3-month ban, on the second offence the duration is 2 years and if any individual fails it for the third time then they shall be banned for life from being a part of any professional cricketing activity in Pakistan and anywhere in the world.