Pakistan eager to set the stage for Steve Smith and David Warner's comebacks
"It's a matter of comfort levels."
Updated - Nov 20, 2018 11:38 am
3.2K Views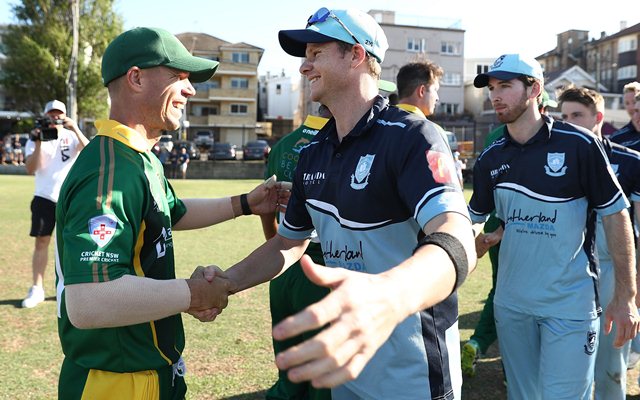 The prohibitions imposed on Steve Smith and David Warner have had vibrations from all over the cricketing world. As the Australian cricket team gear up to face India in three full-fledged series', Cricket Australia (CA) has decided not to lift the bans from the trio including Cameron Bancroft, which may have come as a disappointing news for them.
With Australian cricket going through a lean patch and none of the players able to get going on the field, earlier, the Australian Cricketers' Association submitted a report to CA in order to allow the trio to play the series against India. The bans on them are due to expire at the end of March.
In the hindsight, Pakistan Cricket Board (PCB) is ajar to the concept of the ODI series to be held in the month of April which is originally scheduled to take place in March. Such an arrangement would not only allow both the teams an apt preparation ahead of the World Cup but also facilitate Warner and Smith press their cases for their inclusion in the multi-national tournament.
It will certainly happen sooner or later
There is also hope that Australia would agree to play at least a part of the five-match series in Pakistan before the remaining fixtures are shifted to UAE. Ehsan Mani, PCB's chairman said as quoted by ESPNcricinfo: "Obviously it all relies on the Australian High Commission's advice, but a lot of it is a matter of perception. I'm yet to meet people, who once they've been to Pakistan, have any concerns about going there. On the sidelines, we have certainly raised with them, that they should consider this."
Mani further said "It will certainly happen sooner or later. It's a matter of comfort levels. We are getting PSL matches in Pakistan, foreign players are coming for that. We've had a couple of other teams come and play but I really want Australia, New Zealand, and England to come. One thing we need to explain to Cricket Australia properly is that where we are planning to host the matches is away from the troubled areas."
Australian cricket team's interim performance manager Belinda Clark released the governing body's word, mentioning, "Players who will be participating in the One-day international series against Pakistan will not be released for the Indian Premier League (IPL) until it's conclusion."
[interaction id="5bea2e90e0fa026ce964ca94″]