Pakistan in World Cup: Champions once; runners-up once
Pakistan have played in all 11 editions since 1975 and have won the title once – in 1992 under Imran Khan.
Updated - Mar 12, 2019 2:43 pm
4.2K Views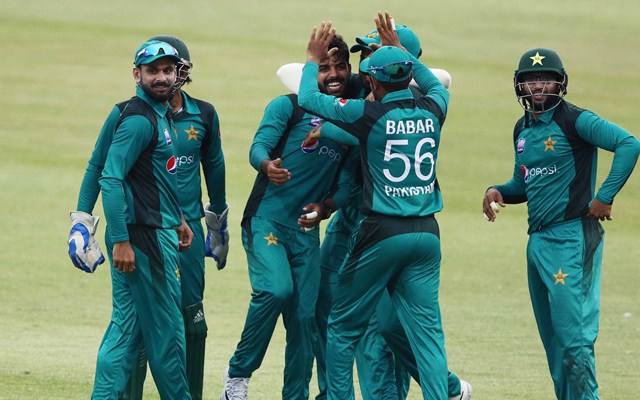 Follow us on Telegram
The 12th edition of the cricket World Cup will kick off at the Oval, England, on May 30 with the hosts taking on South Africa. The upcoming edition will feature 10 teams and like in the 1992 edition, each will play against the other once with the top four point-getters qualifying for the semi-finals. Pakistan will be playing their first game against the Windies at Trent Bridge, Nottingham, on the second day of the tournament – May 31. Pakistan's high-voltage clash with arch-rivals India is scheduled at Old Trafford on June 16.
Pakistan have played in all 11 editions since 1975 and have won the title once – in 1992 under Imran Khan. They made the finals in 1999 also but were hammered by Australia. They lost in the semi-finals four times and in the quarter-finals twice. In 2007, they lost to debutants Ireland to crash out of the group stage. In all, Pakistan have played 71 matches in the World Cup and have won 38, lost 31 while two were inconclusive.
World Cup 1975 – Failed to progress beyond group stage: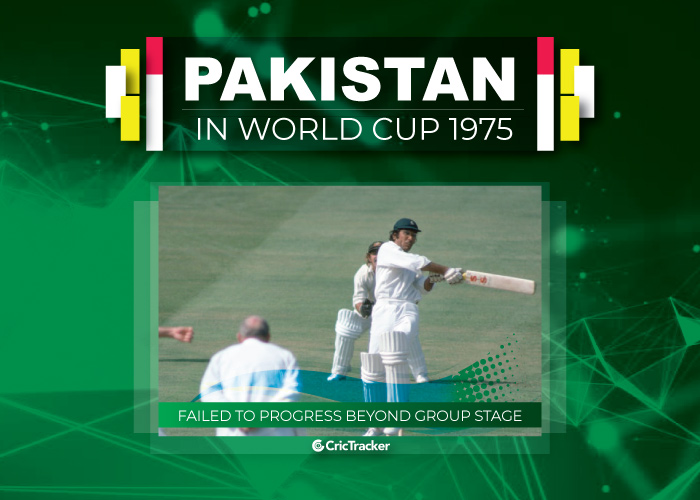 Pakistan were led by all-rounder Asif Iqbal in the first-ever WC but it turned out to a disappointing affair for them. They were clubbed with the West Indies, Australia and Sri Lanka in Group B of the tournament but could only win one game. They lost their first match to Australia at Leeds by 73 runs but then came close to winning against the Caribbeans but lost by just one wicket, thanks to an unbeaten 64-run partnership for the last wicket.
Pakistan ended their campaign with a 192-run victory over Sri Lanka but they had crashed out by then. Vice-captain Majid Khan led the side in the games against the Windies and Lanka.
World Cup 1979 – Lost to West Indies in semi-finals:
Iqbal was at the helm of the Pakistani side once again in the 1979 edition and they did well this time to get into the semi-finals. Pakistan thrashed Canada by 8 wickets in the first match and then the skipper himself led from the front to see his team hammer Australia by 89 runs.
Pakistan were through to the semi-finals and had the chance of making it an all-win record in the group but lost to hosts and group toppers England by just 14 runs in their final match despite chasing only 166 in 60 overs. Pakistan then faced the defending champions West Indies and despite a 93 from Zaheer Abbas, fell short of the Caribbeans' challenging total of 293 by 40 runs.
World Cup 1983 – Lost to West Indies in semi-finals: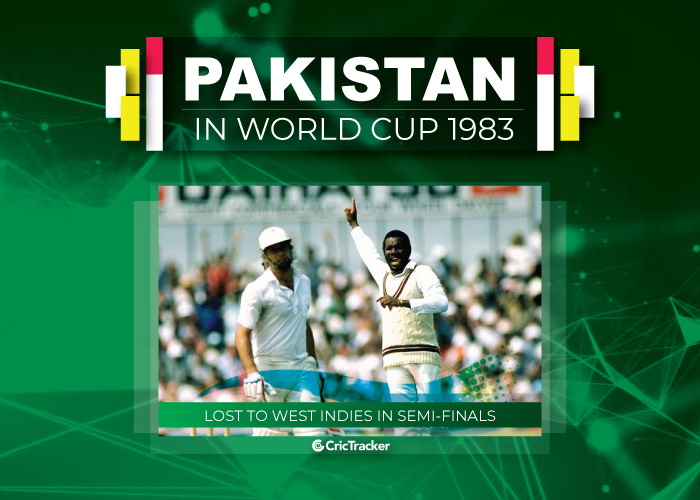 Imran Khan was the skipper of Pakistan in this edition and they did well in the group stage, winning three of six games to make the semi-finals by pipping New Zealand over a better run rate. Pakistan beat Sri Lanka by 30 runs in a high-scoring game but lost to New Zealand by 52 runs and hosts England by 8 wickets in the next two games.
A fifer from Abdul Qadir saw them beat the Lankans by 11 runs in a crucial game and then in a virtual do-or-die clash, skipper Khan's 79 not out helped Pakistan win by 11 runs again to make it to the last four. Pakistan's hopes of meeting India in a WC final for the first time got shattered as the mighty Windies humbled them by 8 wickets to go through.
World Cup 1987 – Lost to Australia in semi-finals: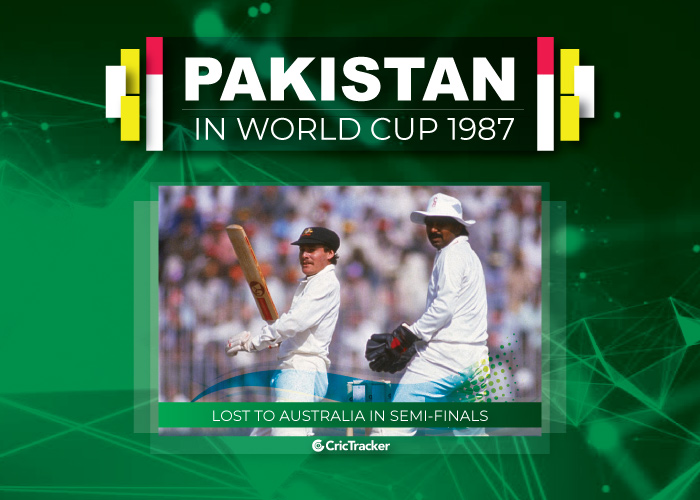 Under the captaincy of Imran again, Pakistan played in the WC as a host for the first time and made their third straight semi-final. Pakistan finished as the topper of the group that had West Indies, England and Sri Lanka by winning five of the six games. They beat Sri Lanka by 15 runs; England by 18 runs; West Indies by 1 wicket (thanks to the goodwill shown by Courtney Walsh); England by 7 wickets and Sri Lanka by 113 runs.
They only lost to the Caribbeans by 28 runs in the group stage. In the semi-final, Australia proved to be too good for Imran's side as the champions that year won by 18 runs. Pakistan couldn't win any of their three semi-final matches played since 1979.
World Cup 1992 – Champions: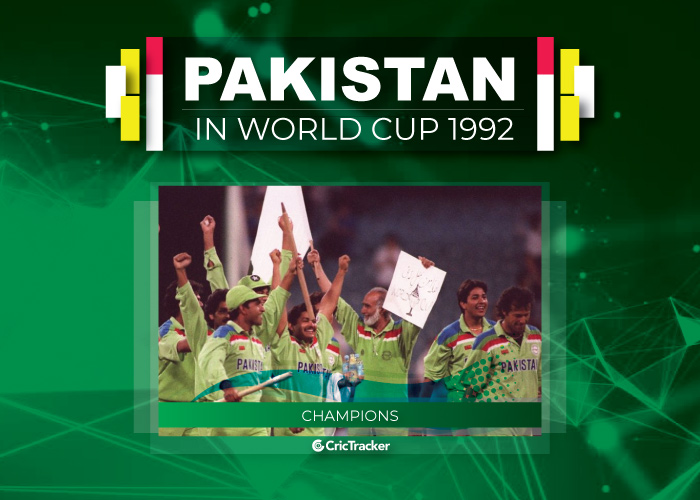 Imran was again at the helm and this time, he made his dream come true. Pakistan were not in great shape ahead of the WC that year and were thrashed by the West Indies by 10 wickets in the very first game. They then won their first game against Zimbabwe by 53 runs. However, it was their sharing a point with England despite getting all out for 74 that proved to be crucial for Pakistan to qualify for the semi-finals (they finished a point more than Australia and West Indies).
Pakistan lost their next game to arch-rivals India by 43 runs and then to South Africa in a rain-curtailed encounter by 20 runs. But Pakistan started winning from there on and bagged five games on the trot to lift the title. They beat Australia by 48 runs; Sri Lanka by 4 wickets and New Zealand by 7 wickets in the league stage and then New Zealand again by 4 wickets in the semi-finals and England by 22 runs in the final.
World Cup 1996 – Lost to India in quarter-finals: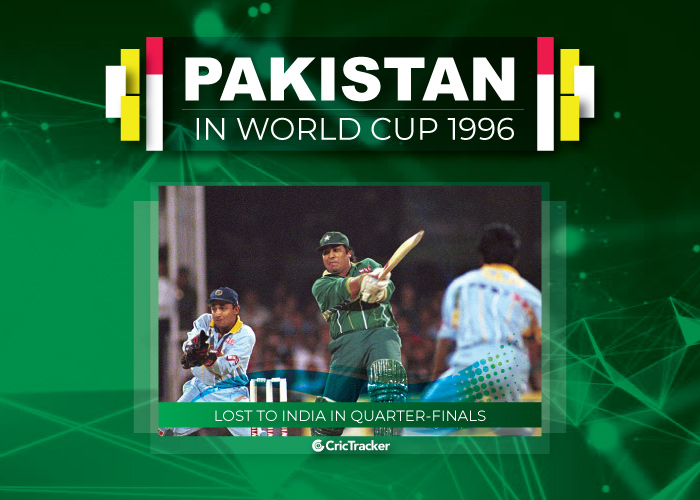 Wasim Akram was the captain of Pakistan in the second WC that they played at home. This time, too, the side did well in the group, winning four out of the five games. They beat debutants UAE by 9 wickets; the Netherlands by 8 wickets; England by 7 wickets and New Zealand by 46 runs. The only game they lost in the group was against toppers South Africa by 5 wickets. In the quarter-finals, Pakistan met India and the game was played in Bengaluru.
Akram stepped down because of injury and Aamer Sohail led the side in the match. Powered by Navjot Singh Sidhu's 93 and a late-innings flourish from Ajay Jadeja, India posted a high total of 287 for 8 and then restricted Pakistan to 248 for 9, winning the game by 39 runs. This was Javed Miandad's final international match.
World Cup 1999 – Lost to Australia in finals: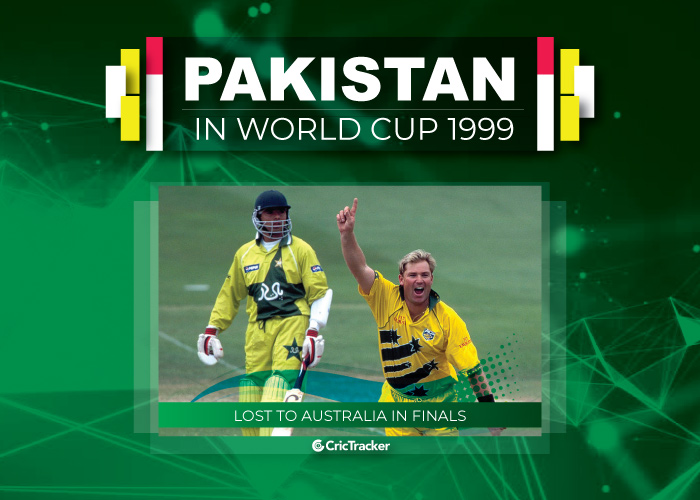 Wasim Akram led Pakistan to their second World Cup final after seven years but they were humbled by Steve Waugh's side in a one-sided title clash. Pakistan though had a great start to the tournament as they won four out of their five games in the group (beat Windies by 27 runs; Scotland by 94 runs; Australia by 10 runs and New Zealand by 62 runs). However, the Men in Green were humbled by debutants Bangladesh by 62 runs in their final group game and fell short of an all-win record.
They still progressed to the Super Six stage as the group champions but South Africa defeated them by 3 wickets and arch-rivals India beat them by 47 runs. Pakistan then thrashed Zimbabwe by 148 runs to proceed to the semi-finals where they blew away New Zealand by 9 wickets. But Australia proved to be too tough for Akram's men as they were all out for just 132 and the Australians won by 8 wickets with almost 30 overs to spare.
World Cup 2003 – Failed to progress beyond group stage: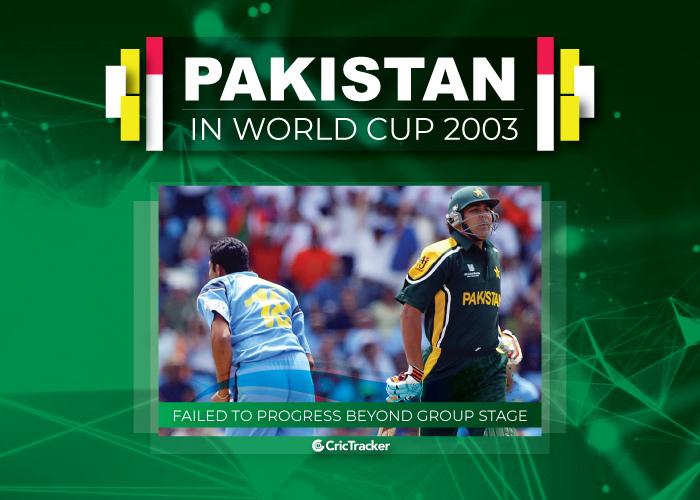 Having lost to Andrew Symonds of Australia in their very first match, Pakistan could never make it count in this edition played in South Africa. Waqar Younis was their skipper in this game and after starting off with an 82-run loss against the Kangaroos, Pakistan made some amends beating newcomers Namibia by 171 runs but were thumped by England in the next game by 112 runs.
A victory over the Netherlands by 97 runs was next in but a 6-wicket loss to India thereafter virtually packed them home. Pakistan still had some theoretical chances of making it to the Super Eight stage but a washed-out game against Zimbabwe saw them crashing out in one of the most disappointing WC campaigns ever.
World Cup 2007 – Failed to progress beyond group stage: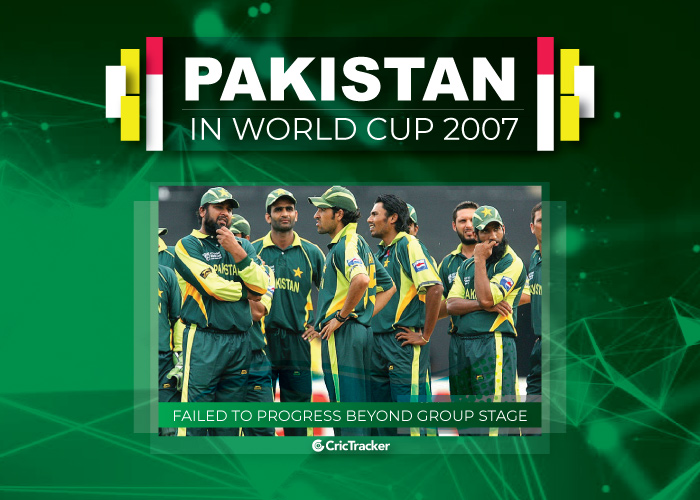 The burly Inzamam-ul-Haq was the captain in this edition and it proved to be a nightmare for the Asians. They started off with a 54-run loss to hosts Windies and then they were in for their biggest shock as Ireland, who made their debut in this edition, stunned them with a 3-wicket win after bowling Haq's side for just 132.
They ended their campaign with a 93-run win over Zimbabwe by D/L method but it was never enough to take them to the Super Eights. The mysterious death of Pakistan coach Bob Woolmer during this tournament had made the mess even worse.
World Cup 2011 – Lost to India in semi-finals: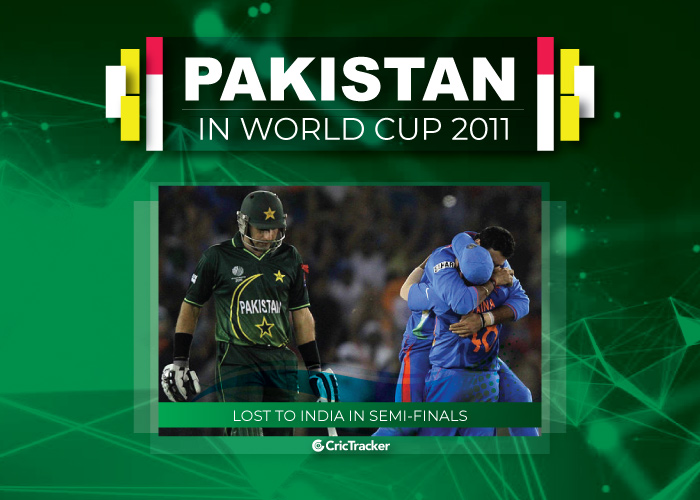 Under Shahid Afridi's captaincy, Pakistan had a decent start to this tournament played in India, Sri Lanka and Bangladesh. They won five of their six games in the group (beat Kenya by 205 runs; Sri Lanka by 11 runs; Canada by 46 runs; Zimbabwe by 7 wickets and Australia by 4 wickets). The only game they lost in the group stage was against New Zealand (by 110 runs).
Pakistan then crushed Windies by 10 wickets in the quarter-finals to set up a date with arch-rivals India. But they lost their second knock-out game to the Men in Blue in the WC after the 1996 quarter-final defeat falling short of the target by 29 runs.
World Cup 2015 – Lost to Australia in quarter-finals: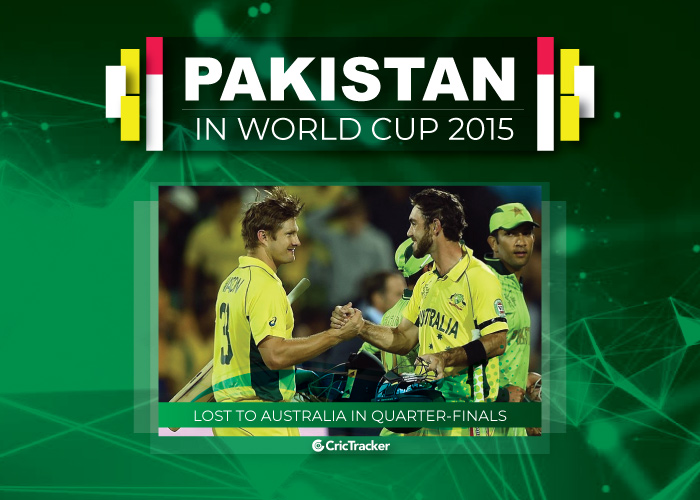 Misbah-ul-Haq's side had a terrible start to the 2015 WC held in Australia and New Zealand as they lost to India by 76 runs in the opening encounter. Windies hammered them by 150 runs in the next game and needed to win all their remaining games to make a progress. Pakistan made a good comeback thereafter by winning the rest of the group games (beat Zimbabwe by 20 runs; UAE by 129 runs; South Africa by 29 runs in D/L method and Ireland by 7 wickets).
Misbah's men next took on eventual champions Australia but were bowled out for just 213. Australia won the game by 6 wickets but it will be remembered for the Lionheart effort that pacer Wahab Riaz had put in and his duel with Shane Watson.
Follow us on Google News