Pakistan PM Imran Khan discusses Australia's tour of Pakistan with Scott Morrison
Khan also invited Morrison to pay a visit to Pakistan as early as possible.
Updated - Oct 14, 2020 8:35 pm
331 Views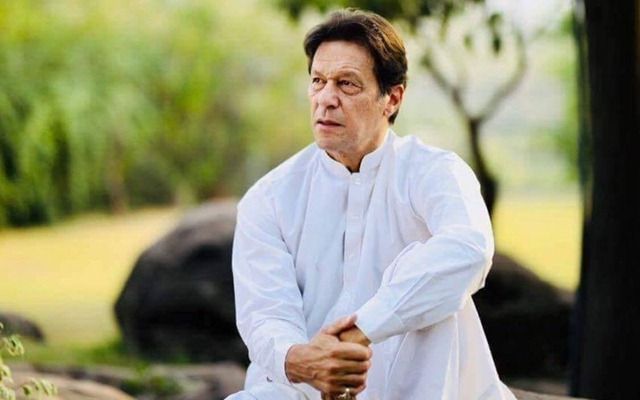 Follow us on Telegram
Due to the impact of COVID-19, all the activities of the world, including sports came to a standstill. There were no actions for five-six months straight, but in the latest turn of events, things have started falling back on track. In the same line, sports activities and cricket tour have also marked their resumption. Of late talks surrounding Australia's tour of Pakistan have been doing the rounds.
In the meantime, Prime Minister Imran Khan has discussed its possibility with Australia's PM Scott Morrison. Khan talked about the same tour to Morrison over a telephone call. As per the details of the call, PM Khan believes that the bilateral tour should resume keeping in mind all the COVID-19 protocols. All the cricketing events that took place in the post-COVID-19 era went in line with all the mandatory health protocols.
Khan also invited Morrison to pay a visit to Pakistan as early as possible. "With better on-ground situation, cricket between the two sides could also be resumed as the Covid-19 pandemic situation improves," PM Imran said as quoted by Cricket Pakistan.
Earlier also, PCB chief executive, Wasim Khan hoped that several countries like England, South Africa, New Zealand, and Australia will tour Pakistan in the coming times.
We have two big years ahead of us: Wasim Khan
"…We are looking forward to welcoming England in 2022 as we are South Africa in January 2021 and then New Zealand, followed by Australia in 2022 as well. We have two big years ahead of us, and the MCC tour has paved the way for county sides to visit Pakistan as well. We are also looking to bring in tours by A-sides in the future," Wasim said in an interview with PakPassion.
He further added that their board has worked hard over the years to invite top countries to play cricket on their soil. If it happens, it will be a great sight for fans in Pakistan too.
"With the four big nations coming over to Pakistan, without any disrespect to other cricket playing countries, I have to say that we deserve it as we have worked hard to make it happen. Cricket needs these tours to happen in Pakistan, and the fans also deserve to see some of the top nations play cricket on their soil," he concluded.
Follow us on Google News