Pakistan should not lecture others on minority treatment, Mohammad Kaif hits back at Imran Khan
Previously, Naseeruddin Shah expressed apprehension over mob violence in India.
Updated - Dec 26, 2018 3:45 pm
916 Views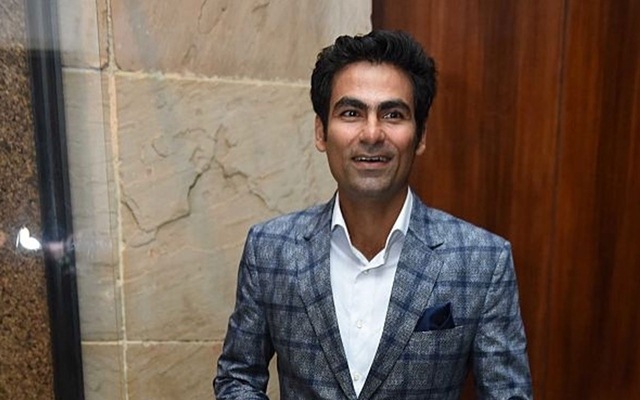 Follow us on Google News
India and its people might have their own problems and issues to address but when somebody from outside, and to be more specific, from Pakistan tries to make an issue out of it, then India and Indians stand united. The same was seen recently after Pakistan Prime Minister Imran Khan tried to gain an upper edge over his Indian counterpart Narendra Modi on the status of minorities in India.
It all started when veteran actor Naseeruddin Shah expressed apprehension over mob violence in India and said that he was worried for his children in today's India. He said he was worried to imagine a situation where his children might get surrounded by an angry mob who asks them their identity – Hindu or Muslim? He said his children would have no answer since he chose to not to give religious education to them.
Prime Minister Khan, also his country's only World Cup-winning cricketer, tried to capitalise on the opportunity and on December 22, said that he would show the Modi government "how to treat minorities". The 65-year-old said this while highlighting 100 days of achievements of the Punjab government in Lahore, highlighting that his government is taking steps to ensure that the minorities in Pakistan get their worth, a vision which was deeply valued by the country's founder – Muhammad Ali Jinnah.
After Naseeruddin and Owaisi, Kaif hits out at Imran Khan
However, Imran did not find necessary support from Indian Muslims who are known in their respective fields. Besides Naseeruddin and politician Asaduddin Owaisi, former India cricketer Mohammad Kaif too gave a reply to the Pakistani premier on Twitter, saying Pakistan should be the last country lecturing others on how to treat minorities. The 38-year-old cricketer, who played 13 Tests and 125 ODIs for India between 2000 and 2006, said while the minority population in Pakistan has gone down drastically since Partition, that in India has increased significantly.
There were around 20% minorities at the time of Partition in Pakistan,less than 2% remain now. On the other hand minority population has grown significantly in India since Independence. Pakistan is the last country that should be lecturing any country on how to treat minorities. https://t.co/6GTr3gwyEa

— Mohammad Kaif (@MohammadKaif) December 25, 2018
Since taking oath as the prime minister of Pakistan in August, Imran has blown hot and cold while dealing with India. While he has said at times that Pakistan will take two steps forward to peace if India took one, at other times he lashed out at the Government of India for not reciprocating to peace initiatives.
[interaction id="5c21c8b22a8a2d3d12aa14ef"]
Follow us on Telegram