Pakistan vs Australia: Josh Hazlewood not pleased with the hosts not playing a spinner in the warm-up match
Hazlewood is not with the Aussie side right now as he is recovering from a back injury.
Updated - Oct 2, 2018 7:50 pm
536 Views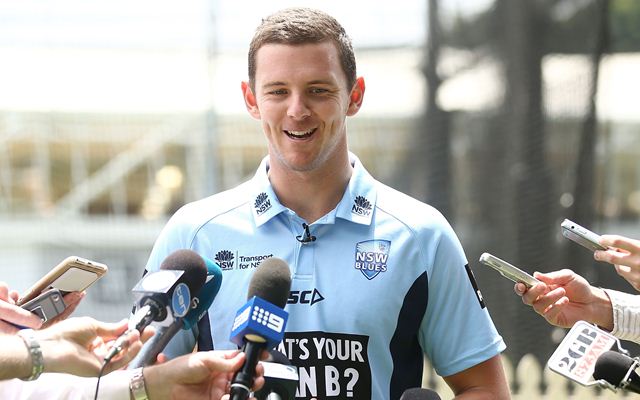 Australian speedster Josh Hazlewood kick-starts the verbal banter ahead of their first Test against Pakistan in the UAE. The talented youngster questioned the Pakistan A side's tactics of not playing a spinner in the tour game ahead of the series. Although the Aussie batters scored a lot of runs, Hazlewood remains slightly unhappy.
He said that they might've been scared of playing spinners in the side. Playing their best spinners twice could've been a good tactic as well according to him as it would've created some doubts in the minds of the batsmen. Having said that, the 27-year-old reckons they got enough spin training before getting into the main game.
"Maybe they're a little bit on the shy, timid side by not playing a spinner and they're trying to hide them obviously from us and go down that road. But I think if you were them, you'd play nearly your best spinners and try to bowl us out twice and create some doubt in our batsmen's minds that way.
"They're maybe a little bit scared, not trying to show us any spin but we're going to face a lot of (spinners) in the nets. We've got spinners coming over from India with Sri (Sridharan Sriram, Australia's spin consultant) and obviously (we've) got three spinners of our own. The guys are going to get enough in the nets and around training," Hazlewood said in an interview with Cricket Australia.
Boys batted well in the tour match
Hazlewood is not with the Aussie side right now as he is recovering from a back injury. But he reckons that their batsmen got enough time in the middle in the warm-up match, which is a good sign going into the big game.
"They faced more quicks than they would've thought heading into the (first Test) but to get some valuable time in the middle in a tour match, there's nothing better than that. The boys have batted big, which you've got to do in your first innings in those conditions. It's a good blueprint for the Test matches coming up and hopefully, they can keep that up," the pacer opined.
[interaction id="5bb0a56eb2ce126540d8c29e"]
Keep following CricTracker for more news and updates.