Pakistan vs England: Men's and women's fixtures move from Karachi to Rawalpindi
The dates of the matches have also been advanced a bit.
Updated - Aug 14, 2021 1:18 pm
221 Views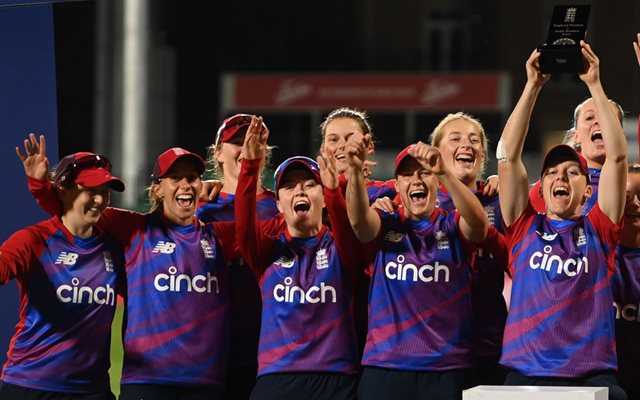 Follow us on Google News
The England men's and women's teams are all set to tour Pakistan for the white ball series ahead of the T20 World Cup. Previously Karachi was supposed to be the host for the matches. However, now it has been announced that Rawalpindi will host the two T20I double-headers and the three women's ODIs. England's men's team will travel to Pakistan for the series after a span of 16 years.
The teams are expected to arrive in Islamabad on October 9. The men's team will leave for the World Cup on October 15 whereas the women's team will continue their stay for the ODI series. The dates of the matches have also been advanced a bit. The doubleheaders will be played on October 13 and 14 and the women's ODIs are scheduled for October 17, 19, and 21. The PCB stated in a release that tweaks have been made due to operational and logistical reasons.
"We are delighted to welcome both the England men's team for what will be their first tour to Pakistan since 2005 and the England women's team, who will be touring Pakistan for the first time. Both are additional tours with England men's side scheduled to return to Pakistan in the last quarter of 2022 for white-ball and ICC World Test Championship fixtures." PCB chief executive Wasim Khan asserted as reported by ESPNcricinfo.
England and Pakistan to play T20I series ahead of the T20 World Cup
The England men's squad was previously expected to visit Pakistan in the month of January. However as the boards of both the countries couldn't find a probable window, the series was postponed. The T20I series was thus moved to October as a preparatory series ahead of the high clash event of the World Cup.
About the T20 World Cup, both the teams are placed in separate groups. England finds itself in Group 1 whereas Pakistan is in Group 2 for the tournament. The ECB chief had expressed his thoughts on the Pakistan tour. "We fully expect to go to Pakistan for our T20I series in the run-up to the T20 World Cup. That will be the first time England will be in Pakistan since 2004. It is very important for us strategically because teams are starting to go back to Pakistan and we fully want to show our support towards a fellow member of the ICC." Tom Harrison, the ECB chief had stated as reported by Cricbuzz.
Follow us on Telegram