Pakistan's tour of Netherlands in July postponed amid COVID-19 pandemic
The three ODIs were scheduled to be played on July 4, 7 and 9.
Updated - Apr 23, 2020 11:15 am
198 Views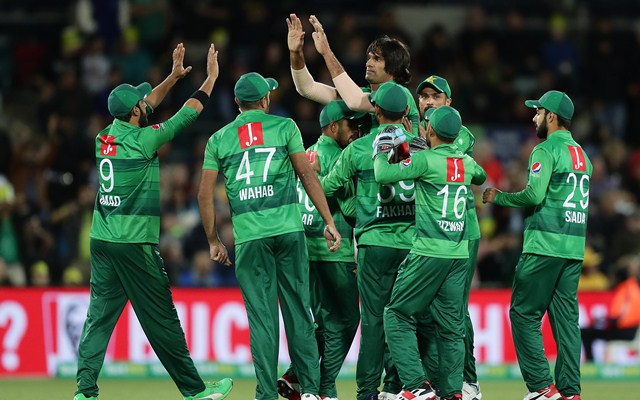 Amid Coronavirus outbreak, the bad days for cricket fans continue as Pakistan Cricket Board announced the postponement of their tour to the Netherlands in July for an indefinite period. PCB officially made this announcement after the Dutch government banned all type of events that will lead to mass gatherings till September 1.
The cricketing industry is severely hit with the pandemic. Earlier, the Indian Premier League (IPL), South Africa tour of Sri Lanka got postponed. Now, Pakistan tour of Netherlands is the new addition to it. The two teams were scheduled to play a three-match ODI series in Amstelveen in July.
It is sad, but right thing to do, says PCB 
There is still no update from the cricket associations and board on when all these competitive cricket tournaments will take place going into the future. Wasim Khan, PCB chief said that the board is sad to announce the postponement of Pakistan tour of Netherlands. He added that it was the best thing to do at the moment looking forward to the unfit and alarming conditions.
The 49-year-old also recited that the Netherlands is one of those countries that is majorly hit with the ongoing pandemic. Moreover, many people have lost their lives due to the same. So he shared his condolences to people who are no more in this world.
"It is sad that we have to postpone our July tour to the Netherlands, but in the prevailing circumstances, this is absolutely the right thing to do as human lives are far more precious and valuable than a cricket match or an event. Netherlands has been severely affected by the COVID-19 pandemic and we offer our heartfelt condolences to all those who have lost their lives," PCB chief executive officer Wasim Khan was quoted as saying by Cricbuzz.
Later on, Betty Timmer, Koninklijke Nederlandse Cricket Bond (KNCB) chairperson said that they are very disappointed with the fact that they will not be able to host any cricket series in the upcoming summer. As per him, the safety of players is quite important and the ban on events announced by the government is the best they can do at the moment.
"It is extremely disappointing that we won't be able to host any international cricket in the Netherlands this summer. "However, the health and safety of the players, staff and fans is our main priority, and in that light the ban on events by the Dutch government is understandable," she said.