Parthiv Patel's Income Tax case sent to Assessing Officer
Updated - Feb 26, 2017 9:26 pm
84 Views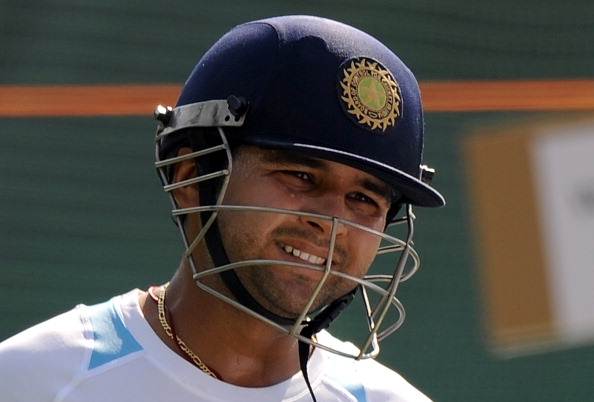 Veteran Gujarat batsman Parthiv Patel has been in the news in the recent times. He made his national comeback to the Indian side recently during the England series in late 2016. He then led his home side Gujarat to their first ever Ranji Trophy title this year. His on-field performances are surely getting him in the headlines. However, his most recent news are pertaining to his off-field expenditures.
As per the reports in the Business Standard, a case in relation to income tax of Parthiv Patel has found itself in a legal issue. The focal point of the issue is whether Patel can claim the income tax deductions that were made on his expenditures during the assessment phase of 2009-10 and 2012-13. The Assessing Officer (AO) had a clear verdict going against the favor of the cricketer.
However, in a spin of events, the Commissioner of Appeal of income Tax believes that the AO might be wrong in his assessment. The Income Tax Appellate Tribunal (ITAT) has zeroed down in the case and concluded that both AO and CIT have not considered the basic cause of the entire case. The case is about whether the expenditures that Parthiv Patel has shown are in a decent proportion of his professional income during that phase.
Naveen Wadhwa of Taxmann has said that different deductions are allowed as per the I-T Act under section 32 to 36. However, in order to claim these deductions made, the person has to prove that the expenses incurred are in line with the income earned and is in proportion with the income of an individual. The AO had deduced that Parthiv's profession of playing cricket was nowhere in line with a business or professional work, and hence could not be termed as a business expenditure. The CIT, however, found these apprehensions to be invalid.
As per the reports, Parthiv had claimed a total deduction of INR 3173928 in the period 2009-10 and INR 4588255 in the period 2012-13. The wicketkeeper-batsman was definitely sent on the backfoot when the officers declined to include certain expenditures claimed by him. A total of INR 81127 in the period 2009-10 was declined since Patel had used it for personal purpose. Now the case is set to be re-evaluated by the Assessing Officer.