Pat Cummins will be surprised if Virat Kohli doesn't engage in the war of words
Despite Kohli's admission that he was over that, Cummins doesn't yet want to believe him.
Updated - Nov 18, 2018 7:24 pm
2.7K Views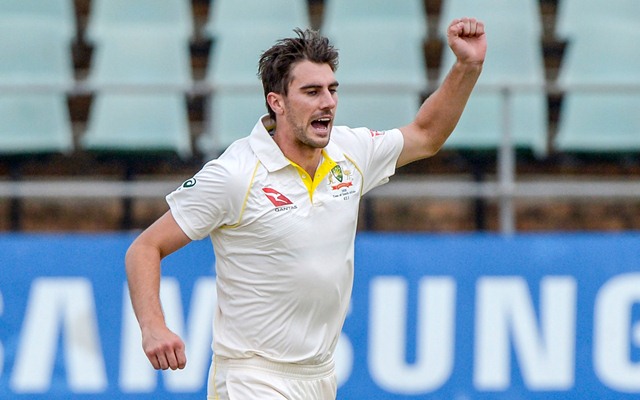 Virat Kohli before flying to Australia for the high action tour ensured that he was not looking for a trigger in the form of an exchange with the opposition to enhance his performance. In the past, he had engaged in arguments, sledging battles and altercations with the opposition which many believed pushed him to do better. Despite his admission that he was over that, Australian pacer Pat Cummins doesn't yet want to believe the Indian batter.
Kohli in the pre-departure interaction with the media had said that he would seek such arguments when he was younger, over the years he has matured and thus grown over it. "When it comes to getting engaged in an argument on the field, I have been completely okay playing without an altercation. I have enough belief in my abilities.. those were very immature things I used to feed on when I was younger," the skipper said.
He thrives on that
Cummins, on the other hand, said he did hear Virat say that but he'll be surprised if the competitive guy he is keeps away from something that he thrives on.  "I think I heard him say in the media the other day he won't, but I'll be surprised if he doesn't," Cummins told Fairfax Media. "He's so competitive, he really thrives on that.
The pacer also clarified that his Australian team has the same mindset they've had over the years. They will hold their ground and give it back.
"We'll hold our ground, we're going to be competitive and all those things. We wouldn't treat him differently to any others. I think you'll see a lot of passion from both sides but nothing super fiery like we saw against India a couple of years ago," he added.
Cummins' plan
The 25-year-old also emphasised that he likes to work on things that give him a boost and help him perform better rather than anything else. Getting under the skin of the batter isn't something he plans as a part of the strategy.
"It might be something to talk about once we get the Test squad together, and talk about how we want to play and our plans for individual batsmen," Cummins said.
"To be honest, I do what works best for me. It's getting myself fired up or getting myself focused, it's more getting the best out of myself than trying to put a batsman off or anything,"  he stated.
India's tour of Australia starts with the T20I series in Adelaide on November 21. After the three T20Is, the two teams will play four Tests and three ODIs to conclude the tour.