PCB appeals for a life ban against Khalid Latif in spot-fixing case
Sharjeel Khan has appealed against his ban already but there is no word from Latif.
Updated - Nov 1, 2017 5:11 pm
1.3K Views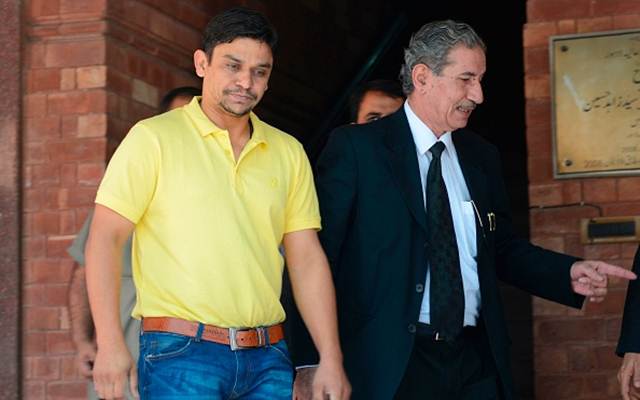 Pakistan Cricket Board (PCB)has appealed against a five-year ban and one million rupees fine on Khalid Latif who was found guilty in the spot-fixing case. They seek life ban on the disgraced cricketer and wants to set an example for others in their fight against corruption. Sharjeel Khan and Latif both were handed over the bans by the three-member team of the anti-corruption tribunal for their alleged involvement in spot-fixing and other breaches of the anti-corruption code.
Both the cricketers were suspended and sent back from Dubai after meeting a bookie and agreeing to spot-fix for him. The tribunal banned the left-hander Sharjeel for five years, suspending half of his sentence and didn't fine him. But they were severely strict against Latif and didn't show any relaxation at all. The cricketer and his lawyer had claimed during the proceedings that it was all biased against them and they had not been given a fair hearing. Sharjeel Khan has already appealed against the ban whereas there is no word from Latif yet.
We are not satisfied
The legal advisor of PCB Tafazzul Rizvi confirmed the news that the board has filed an appeal with an independent adjudicator seeking a life ban on Latif. "We are not satisfied with the five-year ban and volume of fine. Our policy is clear that we have zero tolerance for players found guilty of corruption. "We don't want to see players who are found guilty on all counts under the anti-corruption code to play again. We want to make an example for others," he said.
If Latif is banned for life from playing cricket, he will be the second player in the history of Pakistan cricket to be banned for life. Salim Malik, the former Test batsman, was sentenced with such a ban for his involvement in the match-fixing way back in 2000. Also, the likes of Mohammad Amir, Mohammad Asif and Salman Butt were also caught for fixing in 2010 during their England and since then have served their respective bans. Amir has even made a comeback in the international cricket and the other two are striving hard in the domestic arena.