PCB approaches Sri Lanka and Bangladesh for tours but without success
PCB chief executive Wasim Khan said that the Kiwis could have taken a better approach instead of cancelling the series abruptly.
Updated - Sep 19, 2021 8:07 pm
27.7K Views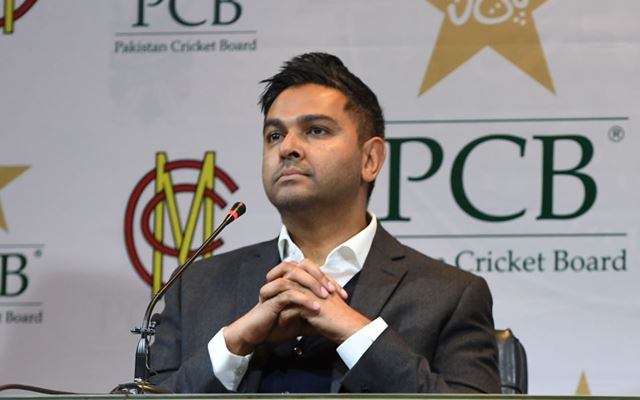 Follow us on Google News
The Pakistan Cricket Board (PCB) was recently jolted with a blow after New Zealand abandoned their tour before the start of the first ODI in Rawalpindi on Friday, September 17. In order to compensate for the cancelled series, the PCB reached out to the Bangladesh Cricket Board (BCB) and Sri Lanka Cricket (SLC) for short tours, but the Bangladesh and Lanka boards turned down their requests.
Wasim Khan, the PCB chief executive, stated that the PCB and BCB was keen to play, but there wasn't enough time for the matches to take place. As per reports, the boards refused for the same as less than a month remains for the start of the T20 World Cup 2021 in the UAE.
They showed a strong willingness, says PCB chief
"Our Chairman spoke to them and explored the possibility of a short tours and they were very receptive but they pointed out it was very difficult for them to change their already confirmed plans and also some of their players were dispersed," Khan was quoted as saying in Hindustan Times.
"They showed a strong willingness but because of the short time frame it was not possible for them to put in place a tour as they had prior plans for the World Cup," he stated.
The Black Caps backed out from the tour, citing 'security concerns', but Khan said that Pakistan won't boycott their match against them in the World Cup. However, he was also clear cut in saying that the Kiwis could have taken a better approach instead of cancelling the series abruptly.
"We have a real problem in world cricket if perceived threats can't be discussed at the Government to Government or Intelligence level and teams can abandon a tour unilaterally," Khan said.
Moreover, Khan confirmed that the PCB would be raising the issue with the International Cricket Council. Previously, former Pakistan cricketer Inzamam-ul-Haq also asked the ICC to intervene after New Zealand pulled out.
"Since it is a bilateral series there is little hope of getting any compensation from NZ cricket unless we go to a dispute resolution committee," Khan added.
On Saturday, September 18, the New Zealand players left Pakistan on a chartered flight, which was arranged by the PCB.
Follow us on Telegram