PCB defends Mickey Arthur's appointment
Updated - May 9, 2016 10:15 am
406 Views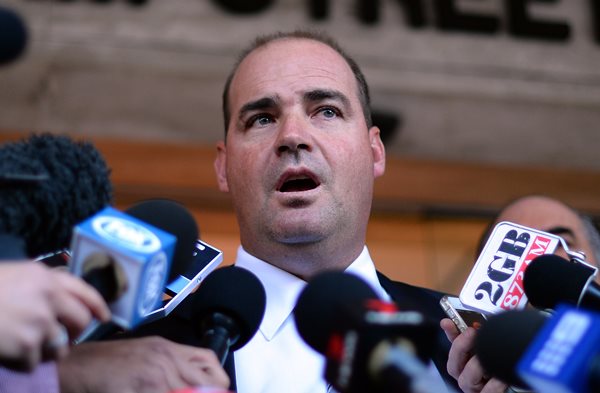 The Pakistan Cricket Board (PCB) has come out in defense of their selection of Mickey Arthur as the new head coach of the Pakistan team. Pakistan had recently appointed the former South African coach as the new head coach of the national side and had quoted, Arthur "has confirmed his acceptance of the post of Head Coach of the Pakistan National Cricket team" after a "detailed and transparent process."
Soon after his appointment, a lot of questions were raised on why Arthur was roped in as the head coach while there were still other candidates available. Incidentally, these questions came to the fore since it was Mickey Arthur, who had alleged that the Pakistani cricketers indulge in match-fixing activities a few years ago.
The PCB rubbished all such claims and said that it is a closed chapter and a discussion on the same has been done with Arthur too. PCB Chairman Shaharyar Khan also added that Mickey Arthur had done a reasonably good job as the coach of the Karachi Kings in the inaugural PSL and that experience will certainly help him to gel with the players.
"Look Mickey Arthur has already clarified to us about that statement he made some years ago. So it is a dead issue now. He was the coach with the Karachi Kings in the Pakistan Super League, so he knows the players well. He should be successful in his assignment," quoted Shaharyar Khan.
Earlier in 2009, Arthur had mentioned in his biography that he suspected the match between South Africa and Pakistan at Lahore in 2007 was fixed. He was the coach of the South African team then. The PCB, in response, had served a legal notice to Mickey Arthur.
Shaharyar Khan stressed on the fact that the past is past and the team is now keen on good results in the future. "The past is past. We now must look ahead and hope for good results. What Arthur said some years ago is no longer a problem or issue now," added Khan.
He also added that Intikhab Alam will continue to serve as the team manager for the England tour. Speaking on him, the PCB chief said, "We think Intikhab is the right man for the job for this tour as we don't want any controversies on this tour. We will be taking steps to ensure everything goes smoothly."