PCB serves Ahmed Shehzad a show cause notice for violating the sanction
The board has sought an explanation from him for breaching the terms of the 'Agreed Sanction Agreement'.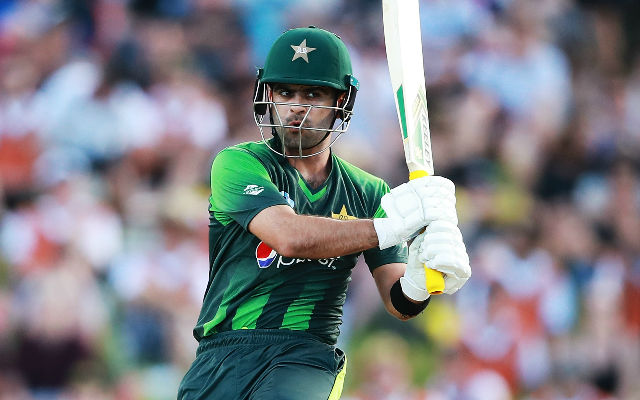 Follow us on Google News
Pakistani cricketer Ahmed Shehzad was recently slapped a four-month ban for failing a dope test. Since it was backdated, he has been slated to stay away from all forms of cricket till the 11th of November. The 26-year-old agreed to the violation and accepted the punishment. He was not included in the central contract announced by the Pakistan Cricket Board (PCB).
However, the cricketer once again finds himself in trouble and it is due to one of his recent tweet. Shehzad shared a picture on Twitter and conveyed that he played his seventh game in 12 days for his club Muslim Gymkhana. Hence, this came in violation of the sentence he was handed over by the PCB.
Pakistan Cricket Board issues a show cause notice
Soon after the posts, the PCB swiftly issued a show cause notice for breaching the terms of the 'Agreed Sanction Agreement'. Since the Pakistan board is now viable to take action against him, they've given him time till 25th October and sought an explanation from his side.
The cricketer is known as a controversial figure in the Pakistani team, he has often been in trouble with what he says on and off the field. In his urine sample during the dope test, there was a concentration of 11-nor-Delta9-Tetra Hydro Cannabinol-9-Carboxylic acid (THC). It is listed as a prohibited substance by the World Anti-Doping Agency (WADA) as well as PCB.
After agreeing to the sanction, the cricketer had even tweeted a statement where he accepted his mistake. Here's what he wrote,
"My doping case verdict is acceptable to me. I accept the sanction handed out by PCB. I inadvertently consumed a medicine which as an experienced cricketer I should have refrained from. I am fully committed to returning to cricket as soon as my ban is over (November 11, 2018.) This is a lesson for me personally as well as my fellow cricketers and I hope to make a strong comeback from here. Remember me in your prayers."
This is a lesson for me personally as well as my fellow cricketers and I hope to make a strong comeback from here. Remember me in your prayers.

— Ahmad Shahzad 🇵🇰 (@iamAhmadshahzad) October 5, 2018
Follow us on Telegram