PCB to inquire about the the national team's poor run in Tests
Apart from this, the PCB is working hard on developing Women's Cricket in the country.
Updated - Jan 20, 2019 6:27 pm
10.3K Views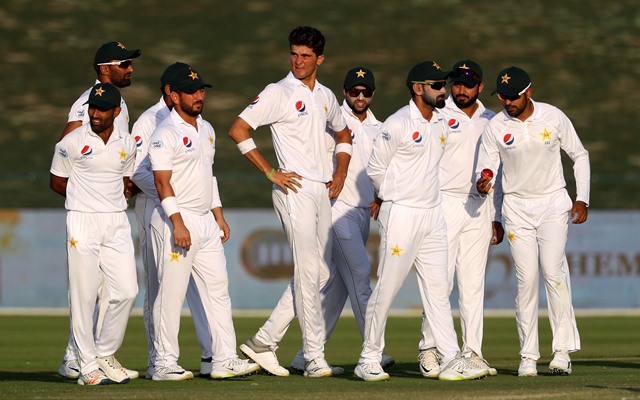 The Pakistan cricket team's performance in the longest format of the game was extremely disappointing in South Africa. The side let the fans down with their poor show in the Rainbow Nation and suffered a whitewash. They lost the series 3-0 as all the matches ended without a real fight from the visitors. Following a shambolic show, PCB chief Ehsan Mani said that the board will initiate an inquiry to look into what went wrong.
Earlier, the team also lost to New Zealand 2-1 in the three-match Test series even though they were playing at their adopted home in the UAE. While talking to the media in Islamabad, Mani informed that the team's performance left one and all dejected. He further informed that the cause for these defeats will be soon analysed by authorising an in-depth inquiry.
The cricket committee to analyse the failures
"No doubt everyone is disappointed with the way our team played in the Test series in South Africa. We will do our best to find out the causes of defeat by holding an in-depth inquiry," Mani said as quoted on the Dawn. Moreover, as per some close sources, it has been revealed that the PCB chief already had a word with the chairman of the cricket committee, Mohsin Khan.
Mohsin was instructed to meet the other members of the committee that include former captains Wasim Akram and Misbah-ul-Haq and former national women's team skipper, Urooj Mumtaz. This committee will be responsible for creating a report on what they felt went wrong in the Test matches. As per the same source, it was also learnt that the cricket committee had some reservations over some selections and other issues.
Pakistan, though, bounced back in the ODIs by defeating the Proteas by five wickets in the series opener. Apart from this, Mani also informed that the PCB is working hard on developing Women's Cricket. He said that more facilities and better structures were being provided.