Wasim Akram reasons why the potential 'Kohlis' in Pakistan fade over time
Akram also spoke on Kohli's popularity in Pakistan.
Updated - Jan 20, 2019 2:10 pm
260 Views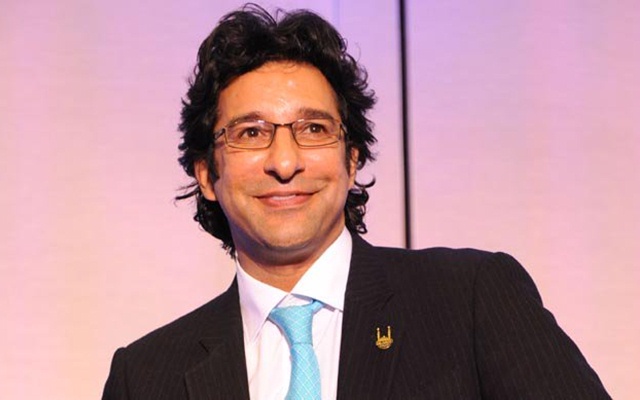 Follow us on Telegram
Former Pakistan skipper Wasim Akram has always been an ardent supporter of Indian cricket team captain Virat Kohli. Time and again, he has praised Kohli for his work ethic and has been a well-wisher for the Indian skipper. Kohli's popularity knows no bounds. He is one of the most famous players not only in India but around the globe and is revered as a modern-day legend.
When one reaches this stage, it is obvious for others to look up to the legend. In fact, many a time, the comparisons start to float and people call out for the 'next' legend. In Pakistan, there have been times when several players have been tipped to be their 'Virat Kohli'. And much against the expectations, the players show initial promise but end up fading out with time.
Recently, as per the quotes in The Indian Express, Akram was asked why the potential Kohlis of Pakistan fall off the radar with time. He jokingly responded that he wished he knew. On a serious note, the cricketing great remarked that it is the mindset of Kohli that makes him special – his field awareness and preparation are all of a whole new level.
"Had we known what the problem is, wouldn't we have addressed the issue? On a serious note, it is Virat's mindset that makes all the difference. When I mean mindset, it also includes off the field preparation also," Akram reasoned out.
"Awareness about all the worldly things, what needs to be done to become the best in the world and it's not just about having the perfect technique. It is about having a perfect mindset. He is one of the most popular cricketers in Pakistan," he added.
On India's series win down under
Team India, under the leadership of Virat Kohli, recently won the Test and ODI series in Australia. While many have tipped it to be an easy win considering that it was a weakened Aussie lineup sans Steve Smith and David Warner, Wasim Akram does not want to take any credit away from Kohli's men. He congratulated the Indian team for their huge achievement.
"It's a huge achievement to win a Test series in Australia. I don't subscribe to the view that this is a weakened Australian side. Let's not take away any credit from Virat and his boys. The kind of consistency they have shown is indeed a big deal," Wasim Akram quoted.
[interaction id="5c40352ff348525bd9473563″]
Follow us on Google News