Virat Kohli has his future priorities sorted eight years down the line
In the video, he is seen talking about his future plans.
Updated - Jan 19, 2019 9:08 pm
691 Views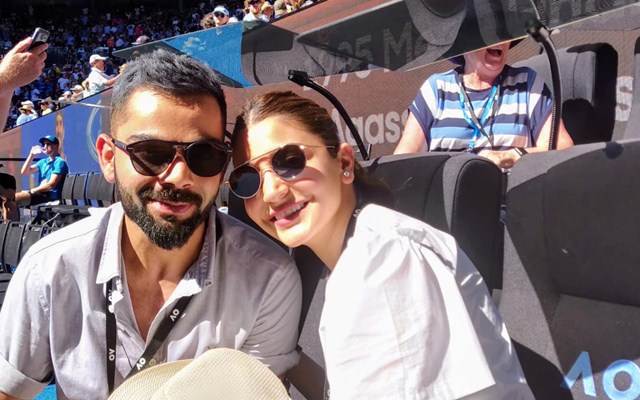 Team India skipper Virat Kohli is having a merry time on the cricket field. Under his able leadership, team India recently registered their first ever bilateral Test and ODI series wins on Australian soil. On the personal front, Kohli has been enjoying a brilliant run of form. He had a phenomenal calendar year of 2018 across the three formats of the game. And now, in 2019, he has made yet another thunderous start with a brilliant ton in the Adelaide ODI against Australia – his 39th in the fifty-overs format of the game.
The kind of form he is in, and the way he is shaping up the Indian team ahead of the coveted ICC major- the Cricket World Cup 2019- is winning a lot of hearts. There have been a lot of talks about how he motivates the team and how he has been helping his fellow teammates. While his teammates do get to see a lot of Virat Kohli to-dos, the fans have always been craving to get more of their new found hero.
Chance for fans to see more of Virat Kohli
Well, the cricketer seems to be aware of this and he came up with his official app on his last birthday. This is not the first time a cricketer have launched an app. Earlier, big names like AB de Villiers and Sachin Tendulkar have also connected with their fans through their own respective apps.
The Virat Kohli app is a platform for his fans to connect to him and get to know more about the man himself. In a recent post, Virat posted a promotional video of a post that would be posted on the app. In the video, he is seen talking about his plans 8 years down the line.
The promo clearly shows his priority as he mentions that he is going to devote his time to his family. "8 years down the line, priority would be – family. Priority would be myself, Anushka," Virat Kohli says in the promo video.
Check out the video here:
"Family, cricket & more.. Catch me talking about all of it only on my official app! Link in Bio," Kohli captioned the video.