PCB to use 'Insights' software to analyse the players' performances
Insights include the unique match analysis and scoring facility in it which is developed by ITU
Updated - Feb 19, 2018 12:41 pm
1.1K Views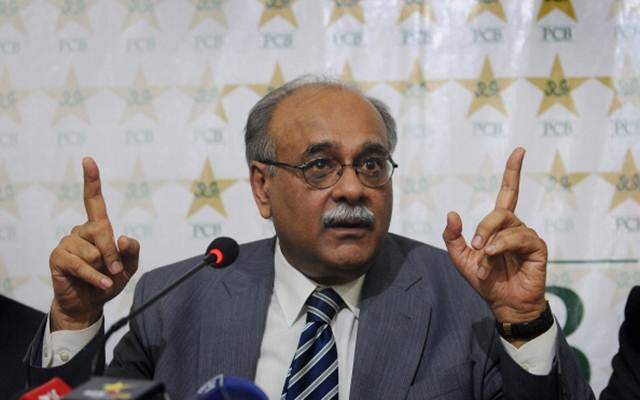 Pakistan Cricket Board (PCB) is set to use a software called Insights in order to keep the track of players' performances in the future. It will be used for the upcoming third edition of Pakistan Super League (PSL) as well as during the domestic matches in the country. However, PCB chairman Najam Sethi has signed a Memorandum of Understanding (MoU) in this regard with Dr Umar Saif who is the founding Vice Chancellor of Information Technology University (ITU).
Insights include the unique match analysis and scoring facility in it which is developed by ITU and will be used to facilitate the cricket board in preparing a detailed profile of each player including his strong and weak points. The software has been developed by ITU project leader Talha Rehmani and his team with the help of key inputs from the cricket experts including the chief selector Inzamam-ul-Haq and head coach of NCA Mushtaq Ahmed.
PCB's press release
PCB confirmed the news in the press release statement on Sunday regarding them using a new software to analyse the players at the domestic level. "The Pakistan Cricket Board and the Information Technology University (ITU) on Sunday joined hands to use a player profiling software to keep track of the performance of cricket players and enhance their performance," the statement read.
At the MoU signing Sethi stressed the importance of modern technology in cricket and the way it will help at both top and grassroots levels. "I am hopeful that this platform will help us analyse skills of our players," he said. Even Umar Saif was delighted after signing the MoU and hoped that the software helps PCB in future. "It's a huge step towards digitisation of cricket in the country and I hope that it helps Pakistan cricket, especially since we are set to become the pioneers of providing such a facility at grassroot level," he said according to Dawn.
How will Insights work?
Insights could be used to add the minutest details of the match including the pitch details, weather details and scoring information. The system can be used simultaneously by two users to enter the details of the same match to cover it with greater precision. After storing all the match details, the data will be used to analyse the concrete and soft results. Based on the collected data, insights will provide the strong and weak points of a particular player.
The coaches at the National Cricket Academy would then be able to eliminate the flaws and help the players improve their performances.
Video of the week:
Keep following CricTracker for more news and updates.