'People sitting in their houses in a dark room are writing nonsense' – Pragyan Ojha condemns abuses hurled at MS Dhoni and CSK cricketers
MS Dhoni's daughter was given rape threats in comments on Instagram on Friday.
Updated - Oct 10, 2020 4:14 pm
4.2K Views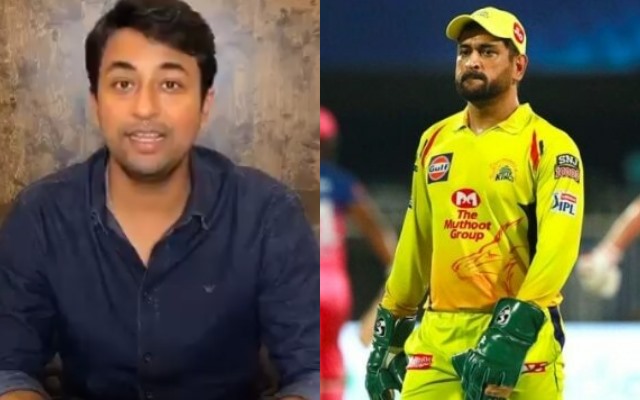 People crossing the line on social media with their abuses towards the cricketers was the talking point on Friday. It all began with Chennai Super Kings (CSK) losing to the Kolkata Knight Riders (KKR) a couple of days ago. It left the fans fuming as they started abusing MS Dhoni on Instagram commenting on his retirement post. Rather it all went haywire when a few of them gave rape threats to his five-year-old daughter.
Apart from him, even Kedar Jadhav, who couldn't middle the ball against KKR, is at the receiving end of all the abuses. While social media is the best way for the fans to connect with their favourite cricketers and celebrities, it also has its own disadvantages with some of them crossing the line with their comments and behaviour.
The same has happened with the MS Dhoni and other CSK cricketers and former India player Pragyan Ojha has strongly condemn this act. He feels that the issue needs to be addressed very seriously now as such comments are very disturbing to read. "It's a very important subject that we all need to address. It's not only about a sport or about an individual it's about the nation.
"If someone reads these kinds of things it's very disturbing. I have a young boy, you have a daughter, we have female colleagues working with us," he said while speaking on Sports Today.
To defend MS Dhoni in his own country is really sad, says Pragyan Ojha
Pragyan Ojha termed all the abuses as nonsense while stating that the technology should be used properly to communicate and not to abuse some of the legends of the country. He was also feeling sad that he had to defend a player like MS Dhoni or Sachin Tendulkar in their own country.
"We are privileged that even during the pandemic we can use technology to communicate. But people are sitting in their houses in a dark room and writing nonsense about someone who has done so much for the country. Matter of fact, about anybody. It's nonsense, you cannot speak like that. I cannot take it. As a citizen of India, I condemn it very strongly and I will not take this nonsense.
"It's very sad that a Pragyan Ojha is coming and speaking about MS Dhoni or a Sachin Tendulkar. These people are absolute legends. They have given us so much reason to be happy about. These are pillars of the sport and we are here to defend them in our own country, it makes me really sad," the left-arm spinner further added.