Peter Handscomb is a handy second keeping option: Trevor Hohns
Updated - Feb 2, 2017 10:40 pm
37 Views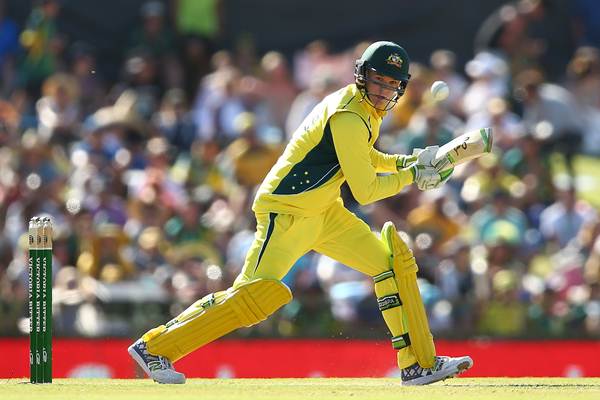 Peter Handscomb deputized quite well for Matthew Wade in the first ODI between Australia and New Zealand at Auckland in the premier encounter of the 2017 edition of the Chappell-Hadlee Series. However, despite this, Tim Paine, the skipper of the Hobart Hurricanes has made a comeback into the side in the grand scheme of things given the fact that Wade suffered a terrible injury prior to the start of the series.
However, despite the addition of Paine, who has not played international cricket for almost six years, Hohns went on to state that Handscomb could very well provide that role as well. He also went on to add that he was not sure that a second player in a keeper's role would be added, meaning that Peter Nevill certainly does not have a way back in the grand scheme of things.
"I'm not sure it (a second specialist keeper) will be added," Hohns said today.
Hohns also went on to state that it was indeed an important thing having someone such as Handscomb who could deputize for Wade each time he got injured on the morning of the match. He also went on to add that a replacement would have to be sent at some stage, but it was not something they were thinking of at the moment.
"Obviously we have Peter Handscomb there who is filling in at the moment, and he's more than a handy second wicketkeeper in our view. So we have somebody there on the morning of a match should something like that (Wade's injury) occur again. And if it did occur, we would obviously have to think about sending a replacement at that stage. At the last moment, probably yes at this stage," he said.