Peter Siddle backs Glenn Maxwell for the number 6 position in the Australian team
Siddle wants Matthew Wade to keep the wickets in the Ashes.
Updated - Nov 13, 2017 1:16 pm
501 Views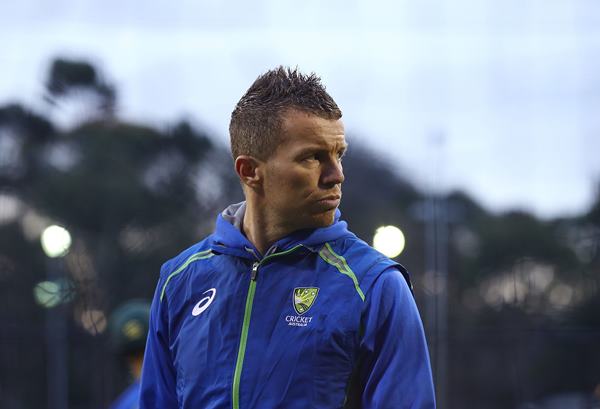 The Aussies are looking menacing ahead of the Ashes. The bowlers are breathing fire and the batters are piling on the runs. However, there's a great conundrum regarding the number 6 position. Veteran Aussie bowler, Peter Siddle has backed Glenn Maxwell to fill up that spot, because he has got the experience.
There's no doubt about the immense talent that 'Mad Max' possesses, however, he hasn't quite performed up to his reputation in the recent series. It has given many the opportunity to criticise him for his poor performances and has forced Darren Lehmann and Steve Smith to think of alternatives. They have got Hilton Cartwright and Daniel Hughes in their closet, but Siddle feels Maxwell is best suited for the job.
"It's been a tough one. I've spoken about it a lot. If there's a batter there that can bowl a bit, I think my team-mate Glenn Maxwell is a good example. I know he hasn't bowled a lot in the times he's played Test cricket but he does give that option that he can hold up an end for a period of time. Get through a few overs before a new ball or a lunch break. As a team-mate, I think he's the man that's been in the side before and at least get first crack at it," said the 32-year old Victorian, as per reports in AoI.
The great Australian wicketkeeping debate
Not only the number 6 position, there's another reason for Smith to scratch his head before the series. There has been a lot of debate going on about the position of the wicketkeeper, with one to choose from Peter Nevill and Matthew Wade.
Being a good friend, Siddle picked Wade ahead of Nevill. "I've played a lot with Wade and Nevill. I'll probably be a little bit biased that I've played more with Wade and he's one of my good mates. Just the way he goes about cricket. How aggressive he is and how much of a team man he is. Everything that he brings to the table, I think he trumps Nevill there," said the owner of 211 Test wickets.