Piers Morgan gets trolled for asking Virender Sehwag to pay up a million
After England Women won the WWC 2017, Morgan posted the same update and asked Sehwag to pay up for the lost bet.
Updated - Jul 24, 2017 4:53 am
2K Views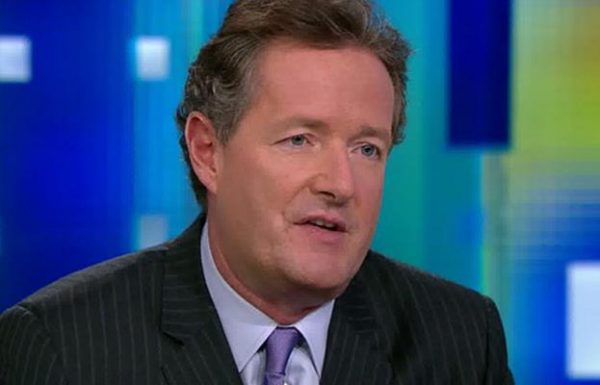 Follow us on Telegram
English journalist Piers Morgan and former Indian cricket Virender Sehwag have been at a Twitter war since last year. The two gentlemen do not cease to miss an opportunity to take a dig at one another. Recently, when the India Women lost to the England Women in the finals of the ICC Women's World Cup 2017, Piers Morgan resurfaced the social media banter with a tweet for Virender Sehwag.
In a subtle dig where he said nothing but still managed to ridicule Sehwag, and perhaps many other Indian cricket fans too. He asked Sehwag if he was alright following the defeat that the Indian ladies had. Many felt that the tweet from Morgan was quite insensitive.
Sehwag, in his response, gave a befitting reply that should have potentially stopped Morgan from tweeting again. Sehwag conceded that despite the defeat, the nation is still proud of the players. He also noted that someone like Morgan will never understand what the stage and opportunity meant for the Indian team. Also, he added that the Indian team will only get better and stronger from here on.
Well, Morgan was not done yet. He scrolled back to one of his tweets to bring back the discussion. The war between the two had started in 2016 when Morgan had ridiculed the idea of India – a nation of a billion population – celebrating handful of gold medals. Virender Sehwag had then shut his mouth saying that the Indians love to celebrate every occasion irrespective of how big or small the achievement is.
It was right then that Piers Morgan had challenged Sehwag that England will win a World Cup before India gets another Olympic Gold medal. Now, after England Women won the WWC 2017, Morgan posted the same update and asked Sehwag to pay up for the lost bet. He tweeted, "Ahem, @virendersehwag… pay up!"
Ahem, @virendersehwag… pay up! pic.twitter.com/oRLPxcEd9z

— Piers Morgan (@piersmorgan) July 23, 2017
Here is how Piers Morgan got trolled by the Twitterati:
Bet Was For WC(World Cup),Not WWC(Women's World Cup). If That's The Case,Even We Can Consider Paralympics As Olympics And You Should Pay Up. pic.twitter.com/ChUKQOrNSd

— Sir Ravindra Jadeja (@SirJadeja) July 23, 2017
India won the gold in Paralympics after this tweet

— Anmol Adhrit (@anmol_adhrit) July 23, 2017
So that conversation was about men's cricket not women's cricket cause the English women had already won 3 world cups till then

— Anmol Adhrit (@anmol_adhrit) July 23, 2017
Their is a hell lot of difference b/w WC and WWC
Rules are different in both the tournaments

— ____प्रियांश____ ? (@priyansh2106) July 23, 2017
India won Paralympics Gold piers ..according to your women's world cup ???

— -CR7 Paaji- (@SatishKakarla7) July 23, 2017
Will pay him in 1000 ruppes notes.

— Shaju ? (@Mehfil06) July 23, 2017
At least be happy for your women who has done it which ur men couldn't do it these many years??

— Rishi Nikhilesh (@rishi_nikhilesh) July 23, 2017
So what do you think england men's cricket team won't win a world cup? I think they are capable of?

— Justin Lonappan K (@lonappa) July 23, 2017
Dear Piers Morgan, Sehwag is blessed with enough wealth to buy you out completely. BTW , Congratulations to England for winning the WC

— Reload Politics (@ReloadPolitics) July 23, 2017
Take It pic.twitter.com/o7Dmitim7C

— \K.S// (@K7_SanTosh) July 23, 2017
Follow us on Google News