Piyush Chawla names his all-time Test XI; excludes Virat Kohli and Steve Smith
Matthew Hayden to open the innings with Virender Sehwag.
Updated - Jun 23, 2020 4:47 pm
10.4K Views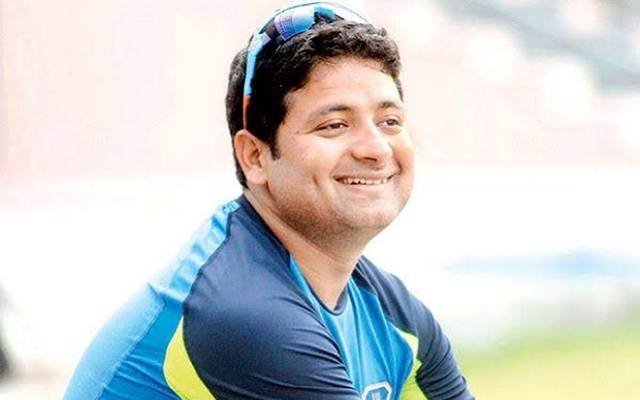 This lockdown period has created a trend of its own. When it comes to cricket, we have seen many stars of the game pick their all-time XI for different formats or for different teams. Indian leg-spinner Piyush Chawla also did something similar when he appeared in a recent social media interaction, where he selected his own all-time Test XI.
To the surprise of many, he didn't pick the current Indian captain Virat Kohli and his own skipper of the 2011 World Cup triumph, MS Dhoni. In fact, Chawla only picked three Indians in his side. His side comprised four Australians, two West Indies players and one player from Sri Lanka, Pakistan, and South Africa each.
No spot for Virat Kohli in Piyush Chawla's Test XI
Chawla made his list while appearing on an Instagram live session with Cricket Revolt. He had to make the list as a part of a fun round where the host had told him to pick his all-time Test XI.
The list which the Gujarat spinner made had players like Virender Sehwag and Matthew Hayden as the two openers of the team. For no. 3 spot, he went with the most experienced and versatile player for the position, Ricky Ponting. At no.4, he picked Sachin Tendulkar. For that spot, it is seldom we see players picking anyone else but Tendulkar. For the no.5 spot, Chawla included the world-class batsman, Brian Lara to complete his star-studded batting line-up.
For the wicketkeeper's spot, Adam Gilchrist found his way into the team. There was only one all-rounder in Chawla's XI and it was Kapil Dev. However, the former KKR player also picked up his ex-teammate from the franchise and legendary all-rounder, Jacques Kallis as his 12th man.
For the bowling department, the leg-spinner included two of the great spin bowlers in the World. He added Shane Warne and Muttiah Muralitharan in his side. The two pacers he included were Wasim Akram and Curtly Ambrose. There wasn't any player from the current set of international players.
Piyush Chawla's all-time Test XI: Virender Sehwag, Matthew Hayden, Ricky Ponting, Sachin Tendulkar, Brian Lara, Adam Gilchrist (wk), Kapil Dev, Wasim Akram, Shane Warne, Muttiah Muralitharan, Curtly Ambrose, Jacques Kallis (12th man)