Plunkett Shield 2020-21: Tom Blundell gets out 'obstructing the field' against Otago
The dismissal was the final nail in Wellington's coffin as they lost the match by 84 after Blundell's century in the fourth innings.
Updated - Nov 8, 2020 6:32 pm
31.4K Views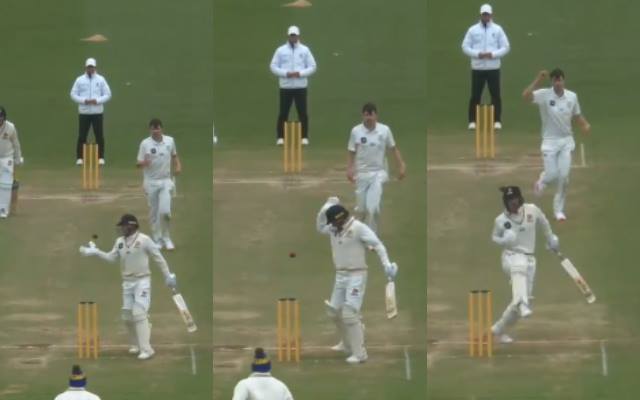 New Zealand cricketer Tom Blundell was having the best of times after scoring a century in the Plunket Shield before he fell to a dramatic dismissal. After scoring 101 runs off 147 balls, he was signalled out for 'obstructing the field'. After this unlucky incident, Blundell became the second Kiwi first-class batter who had to leave after the bizarre piece of dismissal.
The last one was John Hayes from Canterbury, who got out in the same manner in the 1954-55 season. The 30-year-old Blundell was facing a ball from Jacob Duffy from Otago at the Basin Reserve. He turned the ball towards the stumps and brought in his foot to maintain the distance between the ball and the wickets.
The trouble began when after using his foot, he used his hand to deflect the ball, which doesn't pertain to the regulations. The particular form of dismissal was set into laws back in 2017.
Tom Blundell got a great start ahead of West Indies series
Blundell was heading Wellington's run chase in the second innings after completing his eighth first-class century. With the knock, he got some classic form ahead of the West Indies Test series.
The rain stopped the play on day four when Otago needed three wickets to have the victory. The game resumed at 5 pm, and the Volts got the final three wickets in no time to emerge victorious in their maiden Plunket Shield match of the season by 84 runs.
'Obstructing the field' is a rare form of dismissal in cricket. During the 2018-19 season, Daryl Mitchell was given out for the same incident while he plied his trade for Northern Districts against Canterbury. He moved his leg out to stop the ball, which was aimed at the wickets by pacer Kyle Jamieson.
Ben Stokes' incident was a high-profile instance in the cricket world when he was signalled for the same thing. He tried to block the throw with his hand that was made by Mitchell Starc towards the wickets in 2015. In international cricket, the dismissal has taken place only once in Tests (1951), seven times in One-day Internationals, and twice in T20s.
Here is the video:
A rare form of dismissal: @cricketwgtninc's Tom Blundell out on 101 for obstructing the field. @OtagoVolts going on to claim their first win of the season; they shoot up to 3= on the points table.

#worththewait #plunketshield pic.twitter.com/fPvT0z3hK8

— #NZIII (@MargotButcher) November 8, 2020