PM Narendra Modi congratulates Imran Khan over electoral success
Modi expressed hope that democracy will hereafter take deeper roots in Pakistan.
Updated - Jul 31, 2018 5:16 pm
2.5K Views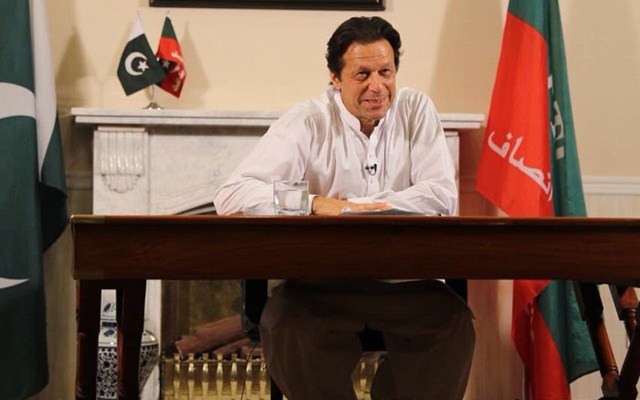 Follow us on Google News
Prime Minister Narendra Modi on Monday, July 30, congratulated Imran Khan, chairperson of Pakistan Tehreek-e-Insaf (PTI) whose party emerged as the largest in the recently held general elections in Pakistan. Modi spoke to Khan, Pakistan's Prime Minister-elect who will take oath as the country's next PM in August although his party has fallen short of the majority figure in the National Assembly.
During their talks, Modi expressed hope that democracy will hereafter take deeper roots in Pakistan and reiterated his vision for peace and development in the region, Ministry of External Affairs' official spokesperson Raveesh Kumar said on Monday night.
Khan, who is the only cricketer from Pakistan to have led his country to win the cricket World Cup in 1992 and defeat India in a Test series in India (1896-87), has already revealed his pro-peace stance. In an address to the Pakistani people on July 26 when the results of the election were still inconclusive, Khan said if India took one step forward on their bilateral ties, Pakistan will take two.
Former Jammu and Kashmir chief minister Mehbooba Mufti appealed to PM Modi to accept Khan's "hand of friendship" for ending the continuing bloodshed in the state.
Meeting in December
In December 2015, when the terror attack in Pathankot was still almost a month away, Khan had met Modi in New Delhi as an Opposition leader and praised the positive aspects in the two neighbours' bilateral ties and expected the ties between them to get closer. He had also invited Modi to visit Pakistan during the courtesy call.
Later that month, after Modi made a surprise visit to Lahore to meet the then prime minister Nawaz Sharif, Imran though welcomed the development but also termed the meeting as a "conflict of interest".
Before Modi, former Indian captains Kapil Dev and Sourav Ganguly also congratulated Imran for his electoral success besides several cricketers – both current and former – from Pakistan who expected that the change of guard will see the betterment of cricketing ties between the two countries.
Follow us on Telegram