Politics has nothing to do with sports, says former Pakistan captain Misbah-ul-Haq
"Politics, in my view, is a separate subject,"- Misbah.
Updated - Mar 8, 2019 11:24 am
7.7K Views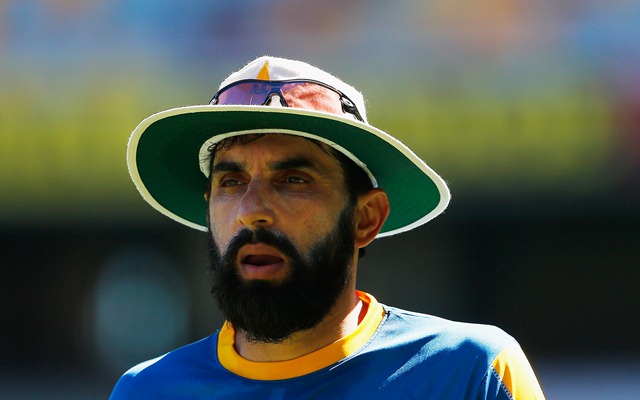 Follow us on Telegram
He has proved time and again that age is just a number, even in this jet age of fitness. Misbah-ul-Haq- The ageless wonder who has scored over 11,000 international runs for Pakistan in a career that spanned 16 years besides captaining his country for a long time recently came up with his views on a number of issues.
Misbah reflected on issues pertaining to Pakistan cricket, the team's chances of winning its second World Cup this year and whether politics and sports should come close to each other. In an exclusive interview to PakPassion.net, Misbah said: "Politics, in my view, is a separate subject and should have nothing to do with sports. There is no connection between both of these ideas.
When you enter a sports ground, you compete fairly and in a healthy atmosphere against your adversaries and test your skills against the opponents in good spirit. As a sportsman, you are expected to perform at your best and entertain the spectators which is what they expect of you, and really there is no question of bringing any notion of politics in sports."
The former international cricketer shared his opinions when asked about his take on the sombre mood that is prevailing in the subcontinent at the time in relation to the sour relationship between India and Pakistan.
Sporting ties between India and Pakistan have taken a toll because of political disputes
Sporting ties between India and Pakistan have taken a blow since the deaths of over 40 CRPF personnel in a suicide terror attack in Jammu and Kashmir's Pulwama district on February 14. Angered by the attack for which the responsibility was claimed by Pakistan-based terror outfit Jaish-e-Mohammed, the cricketing fraternity in India took a strong stand with many preferring to boycott the India-Pakistan clash in the World Cup in Manchester on June 16.
There were also voices seeking Pakistan's ouster from the World Cup on charges of backing terrorists. Current and former players from both countries spoke on the issue and it was cricket that took a toll.
[interaction id="5c7f76e50e019fbbdb6b60c3″]
Follow us on Google News