Poll: Who has the most lethal yorker in the IPL 2016?
Updated - May 8, 2016 11:16 am
162 Views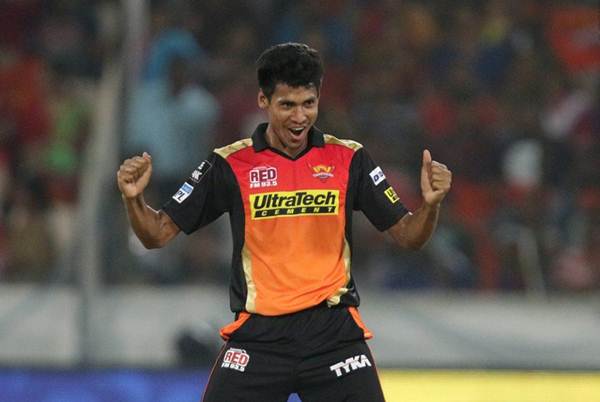 Follow us on Google News
The IPL 2016 got off to a low profile start witnessing many one-sided matches, however, has slowly but surely gained momentum after some nail-biting finishes. While the format of T20 is generally dominated by batsmen the fact is that a good bowling unit is just as essential in the shortest format as in the longer versions of the game. A better bowling team always has an upper hand on flat pitches generally rolled out for T20 cricket because the batting strengths of the two teams usually even out on such surfaces.
On the topic of bowling, a few questions come to mind such as what's the most exciting delivery in cricket? A glorious googly? A brutal bouncer? A deadly doosra? All these will have their proponents however when it comes to a heart-stopping instant of sheer pleasure, there is only one winner. Nothing beats the yorker. From Lasith Malinga skittling Kenya with a burst of unplayable missiles to Waqar Younis blasting Brian Lara off his feet, it is the quintessential death ball and the most devastating weapon in any fast bowler's armoury. The IPL has seen many great bowlers in the past use this potent delivery to their advantage and this year's edition is no different with many talented fast men showcasing their accuracy and skills.
Jasprit Bumrah wouldn't have made his India debut if Mohammed Shami stayed fit for the Australia series. But the 22-year-old Gujarat pacer made the best use of the opportunity that came his way and became an integral part of the Indian setup for the World T20 at home. He is one of the rare Indian pacers who can bowl yorkers at will. He practiced the art of bowling yorkers from an early stage with tennis balls, however it was at Mumbai Indians nets where he learnt to develop it as a lethal weapon. His MI teammate Malinga is an expert of the art and further enhanced Bumrah's knowledge about the use of yorkers. The young pacer varies the pace of the yorker and avoids being predictable. The slow yorker he learned from the Sri Lankan has also worked well for Bumrah. With 11 wickets from 9 matches, the pacer is making a major contribution for the defending champions.
In 2015, a once-in-a-generation talent called Mustafizur Rahman emerged from Satkhira in Khulna located on the south-western edge of Bangladesh. He shocked India and then ensured his 13 wickets in that series wasn't a fluke by keeping South Africa under check. His orthodox left-arm fast skills were as effective as his brilliant slower balls and cutters. His deadliest delivery though remains the yorker that attracted a huge bid from the Sunrisers Hyderabad in the IPL 2016 auctions. He has managed to live up to the expectations and picked up 8 wickets at an average of 21.25 from 7 matches thus far in the competition. Many of these wickets have been courtesy his accurate yorker. His economy rate of 6.53 also suggests that he has managed to keep batsmen quiet.
Bhubaneswar Kumar and his death bowling skills came into limelight during the previous IPL. He was used as India's new ball bowler previously because of his ability to swing the ball both ways however this new feather in his cap has done wonders for him in recent times. Credit must go to the Sunrisers Hyderabad's support staff for nurturing his skill and putting it to good use by giving him a specific role in the team, something that lacks when he plays for the country. The Indian team management in the past has been guilty of asking bowlers to bowl short and concentrate more on pace. This strategy clearly didn't suit Kumar because of his pace and skill sets. In this edition of the IPL he has picked up 10 wickets from 7 matches and bowled the yorker at will. The results are there for everyone to see as he sits 4th on the list of leading wicket-takers.
Their others like Mumbai Indians' New Zealand import Mitchell McClenaghan, who is the joint leading wicket-taker (13) thus far, and Gujarat Lions' Dwayne Bravo with 10 wickets and Praveen Kumar with 2 wickets who play the difficult role of bowling in the death for their team. All three have accurate yorkers in their armoury. While Bravo is a master of change of pace, McClenaghan loves to fire it in with high speeds and Kumar is known to stick to the basics and executes the yorker well. While variations also play an important role in modern day cricket, the importance of an accurate yorker will never diminish. We'd like to know from fans about the bowler they feel has the most lethal yorker in this edition of the marquee T20 league.
[interaction id="572f1e9413ce5dee22ec7cbc"]
Follow us on Telegram