Poor umpiring steals the limelight in the ongoing IPL season
There have been quite a few umpiring howlers in this season of the IPL.
Updated - May 12, 2018 4:03 pm
236 Views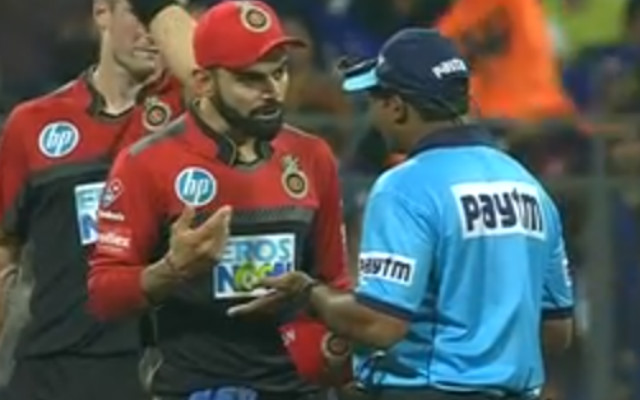 The eleventh edition of the Indian Premier League (IPL) has been a witness to some horrendous blunders by the umpires. They have made some serious errors that have been greeted with a fair amount of criticism from every nook and corner of the country. During the match between the Kolkata Knight Riders and the Mumbai Indians, KN Anantha Padmanabhan called aTom Curran deliver a no-ball.
Replays showed that Curran's foot had landed well behind the bowling crease. Earlier in the tournament, umpire Vineet Kulkarni missed out on a waist-height full toss from Shardul Thakur who was bowling at Kane Williamson. The Decision Review System (DRS) has been introduced, but it can only be used for wicket referrals. Shavir Tarapore, who is a former international umpire, termed the mishaps as 'part and parcels' of the game.
To err is human
"To err is human. You have to be strong in your mind and heart. See, when a decision is overturned, it is bound to remain in the back of your mind because that's the human tendency. But the game must go on. Likewise, there are so many instances when an on-field call stays with the umpire. These things are part and parcel of the game; you just got to take them in the stride and move on," Tarapore was quoted as saying by Sportstar.
He also hailed the introduction of DRS in the IPL and mentioned that it is an admirable initiative. He also remarked that the technology has made the game fairer as players have equal rights to challenge a decision, that they think wasn't called right, especially in crunch moments of a match.
"The players have started accepting decisions; they too have the right to challenge an on-field call now. With the game expanding in a manner hitherto unknown, the DRS is proving to be an excellent innovation," the former umpire added.
[interaction id="5aedd9653404fa04d7a41aae"]