Post retirement, Gautam Gambhir apologies to the legend Anil Kumble
Gambhir also told Kumble that he will be meeting the latter "on the other side".
Updated - Dec 10, 2018 12:15 pm
5.9K Views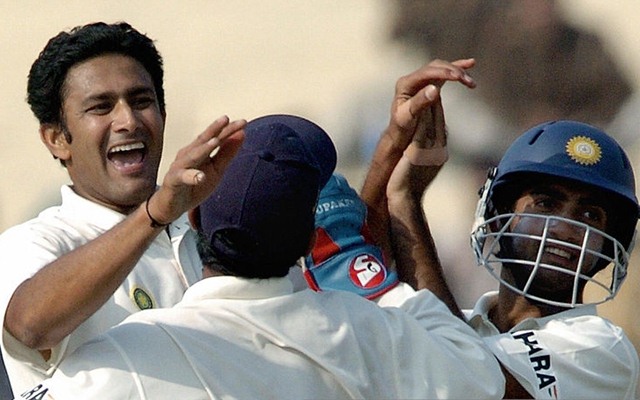 Former India opener Gautam Gambhir recently called it a day from all forms of cricket. The ace cricketer, who played for 13 years on the international stage, is known for his 'no mincing words' attitude which earned him more critics than friends at times. Gambhir himself is also aware of the fact but never rued how things came to him naturally. The 37-year-old recently posted a tweet thanking former India Test captain Anil Kumble and made an apology.
Gambhir, who played under various captains during his tenure – starting from Sourav Ganguly to Kumble to Mahendra Singh Dhoni to current skipper Virat Kohli – said recently that the best captain he had played under was Kumble and regretted that the legendary spinner did not serve at the helm for a long time and the loss was only India's. The former cricketer, who said captaining in tournaments like Indian Premier League helped him to grow as a leader, thanked Kumble for his support in his tweet.
I gave my best
However, the Delhi man also apologised to the former spinner for letting any slip-ups while fielding close in off his bowling. He said that his effort was never short of the best. Gambhir took 38 catches in 58 Test matches that he played in his career.
Thanks @anilkumble1074 bhai for your wishes and support. Pardon me for any slip-ups while fielding close in off your bowling. All I can say is that I tried my best. See you on the other side @BCCIdomestic @BCCI #GautamGambhir #GautamGambhirRetires

— Gautam Gambhir (@GautamGambhir) December 9, 2018
On December 4, Kumble, India's highest wicket-taker in Tests with 619 scalps, wished the former batsman on his retirement and thanked him for his contributions to Indian cricket. Gambhir will be remembered for his two top innings played in the final of two World Cups – the T20I format in 2007 and the 50-over format in 2011 and India won both occasions. Kumble's tweet was liked over 8k times.
All the best for your future @GautamGambhir! Well done on a fantastic career! Proud of what you've contributed to Indian cricket. Best to family.

— Anil Kumble (@anilkumble1074) December 5, 2018
Gambhir also said in his tweet to Kumble that he will be meeting the latter "on the other side". Though it was not clear what he meant by it precisely, some felt he was speaking about a probable next role of that of a cricket commentator or analyst.