Pravin Tambe bags first Hat Trick of IPL 2014
Updated - May 5, 2014 4:22 pm
50 Views
Pravin Tambe, probably the oldest player playing in IPL 2014 has now built a solid record onto his name. Yes, it is his moment of ecstasy. He has claimed the first hat trick of Indian Premier League 2014. He was playing against Kolkata Knight Riders on Monday, 5th of March in Sardar Patel Stadium, Motera. His excellent leg spinning abilities shook the foundation of Knight Rider's innings. The legie has toiled for several years but he has finally got his fruit in the end. It's not at all easy to take a hat trick and that to in this format of the game. But Pravin Tambe's googly and his wisdom proved out to be advantageous for bagging this achievement. In fact, he is the oldest player to take a Hat Trick in any format of the game.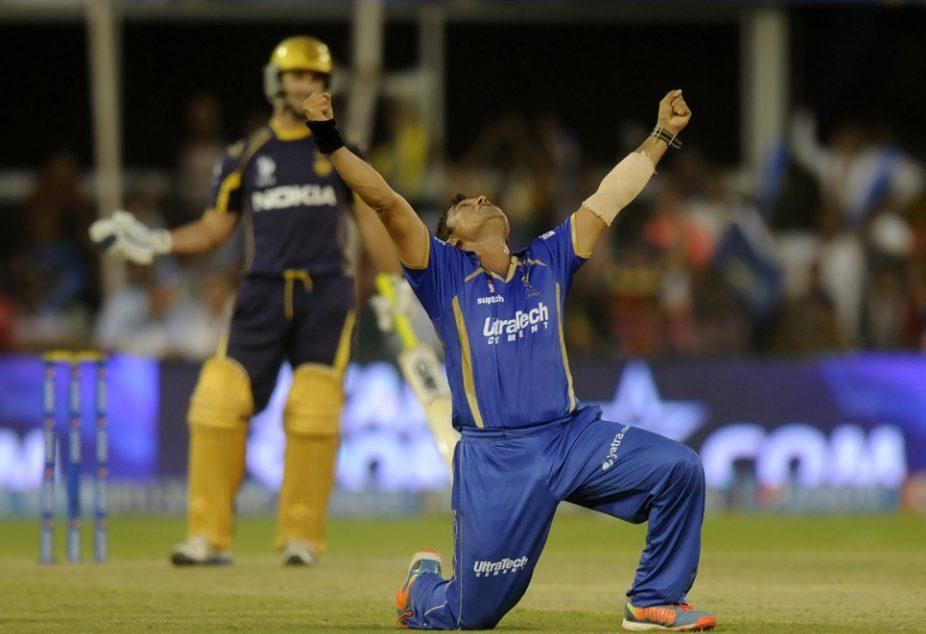 Follow us on Telegram
171 was the target set for KKR to chase and to win. The openers Gambhir and Uthappa set a good opening partnership of 121 runs to help them sort out their losing streak. They looked good but also dangerous. It was a good opportunity for Tambe to show his bowling ability and to help Rajasthan gain some wickets.
The 16th over, was the turning point of the entire match. It also gave the Rajasthan Royals fans to consolidate and develop trust again on the Royals. Manish Pandey, the standard player and the experienced Yusuf Pathan were on the crease. Pravin tambe was given the over.
Tambe first fooled Pandey by bowling a wide googly and the keeper Sanju Samson stumped Pandey. Manish Pandey was sent to the pavilion on duck. Yusuf Pathan was the next victim. His lost form was on continuation. He then gave a simple catch to Tambe thus being caught and bowled by him. He too was departed on duck. The third victim was Ryan Ten Doeschate, who was playing his first IPL match of 2014. The veteran bowled a flipper to Ten Doeschate, and the batsmen in turn got out by the means of LBW.
Tambe did show a great piece of bowling and with hi majestic deliveries he spunked the hearts of million Rajasthani fans. Tambe became only the 9th player to complete Hat Trick in Indian Premier League. In past too, many bowlers have taken Hat Trick. He now joins the others in the list. The list goes- Laxmipathy Balaji, Yuvraj Singh (twice), Rohit Sharma, Amit Mishra(thrice), Ajit Chandila, Pravin Kumar, Makhaya Ntini and Sunil Narine.
Crictracker congratulates Parvin Tambe on his newly gained Success and wishes him Best of Luck for his future.
Follow us on Google News