Pravin Tambe disqualified to take part in IPL 2020 due to T10 League participation
Tambe was bought by KKR at his base price of INR 20 lakhs.
Updated - Feb 27, 2020 10:45 am
56K Views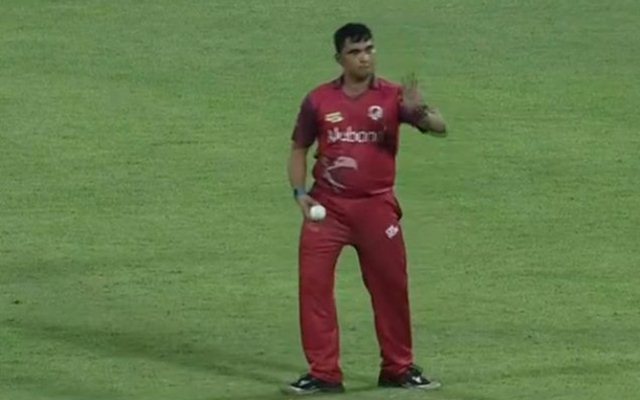 Just a few weeks back, Pravin Tambe made headlines when he was picked by the Kolkata Knight Riders (KKR) at the IPL 2020 auction. As the gavel went down after the KKR management raised their paddle to buy him. He was bought at his base price of INR 20 lakhs and became the oldest player ever to find a bid at the IPL auction. Thus, at the age of 48, he made history. However, the happiness is short-lived and Tambe will not take part in the upcoming edition of the tournament as he has been disqualified.
Pravin Tambe last featured in the IPL in 2017. In 2018, he informed the Mumbai Cricket Association (MCA) about his decision to retire. The rules of the Board of Cricket Control in India (BCCI) state that a player can only participate in the overseas league after his retirement. Thus, this paved the way for him to participate in the T10 League. However, after the conclusion of the T10 League, Pravin Tambe made a u-turn.
If we allow Pravin Tambe, we will have to allow everyone
Pravin Tambe decided to come out of the retirement and featured in the Mumbai T20 League. MCA was administered by an ad-hoc committee when he withdrew his resignation. Thus, he also put his name forward for the IPL auction. However, this apparently is not allowed by the BCCI laws. Hence, Tambe has been disqualified and the KKR management has been informed about the same.
"He (Tambe) won't be allowed to play IPL," IPL chairman Brijesh Patel told The Indian Express. "He (Tambe) won't be allowed otherwise we have to allow everyone," he added. Patel further informed that the board allows players only to take part in one-day, three-day, four-day and county cricket only after the due clearance from the state association.
"The board only allow players to play in one-day, three-day, four-day and county cricket and each player has to seek BCCI and respective state association's no-objection certificate." He also informed that the rules are different for T10 and T20 cricket. Thus far, Pravin Tambe featured in 33 IPL games. He represented the Rajasthan Royals, Gujarat Lions and the Sunrisers Hyderabad. The leg-spinner picked up 28 wickets at an economy rate under 8. His best figures in the league are 4/20.