PSL beats IPL in terms of fielding excellence
PSL 3 saw the best fielding standards across all major T20 franchise cricket leagues around the world.
Updated - May 2, 2018 11:59 am
8.4K Views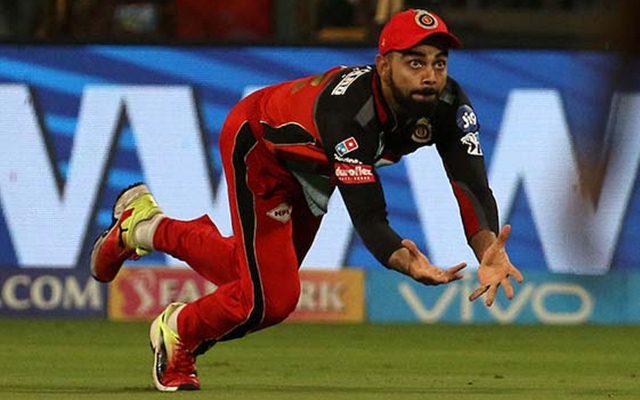 Follow us on Google News
Ever since its inception, the Pakistan Super League (PSL) has evolved into one of the leading domestic T20 tournaments in the world. The third edition of the tournament which was played earlier this year also saw it reach the epitome of success in every aspect. PSL 3 witnessed the best fielding standards across all major T20 franchise cricket leagues around the world, beating out the likes of Indian Premier League, Big Bash League as well as the Caribbean Premier League.
According to an ESPNcricinfo report, which sourced data from Cricket21, the PSL third edition, held in February-March this year, had a successful cathing rate of 82%, with the champions Islamabad United converting 90.4% of their chances. The PSL fielding stats are well ahead of BBL as well, where the conversion rate last season was only 75.6%. The champions, Adelaide Strikers, were third-best with an 80% conversion rate.
The IPL, as of April 29, 2018, has seen an 81% catch-conversion rate. The CPL 2017 edition had an overall conversion rate of only 72%. The catch-conversion percentage is calculated on the basis of the number of real catching opportunities and how many of them are held or dropped. The catching standards in the PSL were widely praised by commentators and analysts, who placed the league ahead of its competitors in fielding aerobics and catch success.
Pakistan optimistic of hosting a full series by 2020
PSL has been clinical in reviving international cricket in the war-ravaged nation. Pakistan dealt a severe blow when teams denied travelling to the country, after a terror attack on Sri Lankan cricketers in 2009 grabbed the headlines.
However, a recent series against the current World Twenty20 champions, West Indies has once again ignited hopes of a revival. The PCB believes that the series was a gateway for more teams to visit and believes the country can host a full series by 2020.
Follow us on Telegram