Raghu made me a better player: KL Rahul
Raghu Srinivasan has been with the Men in Blue since 2011 when India toured Australia.
Updated - Aug 17, 2017 3:29 pm
1.9K Views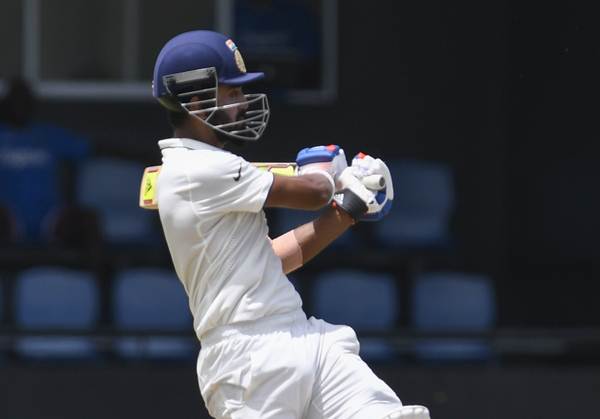 Follow us on Telegram
Star Indian opener, KL Rahul, has credited Raghu Srinivasan for his success with the bat. He revealed this in a video for BCCI where Cheteshwar Pujara directed a question towards him stating that Rahul was the first batsman to face Raghu's dangerous deliveries.
In this video, both Rahul and Pujara got candid about each other and disclosed the several aspects of their game and the personal bond they share with each other. They also discussed their FIFA skills, birthday resolutions and were also engaged in a friendly banter throughout.
When asked about Raghu, the opener responded that he was not the first one to face him in the National Cricket Academy (NCA). "Raghu has been somebody who has been a second coach to me. He was there in the NCA since my Under 15 days and he used to call me for training. He helped me groom and get better as a player," Rahul said.
Raghu helped Rahul improve his game
The 25-year-old showered praise on the trainer for helping out youngsters during their training at the NCA. He also said that back in the day when he was at the NCA, Raghu used to bowl different sort of deliveries to him so that he was better prepared to face the most unexpected styles of bowling.
He also mentioned that the two used to spend a lot of time talking about the game and shared insights which in turn helped him to work on improving his game. Rahul worked hard on his batting skills while Raghu made sure the batsman went through all the hurdles properly.
Who is Raghu Srinivasan?
Raghu Srinivasan has been with the Men in Blue since 2011 when India toured Australia. He is the assistant trainer and can be spotted during Team India's net sessions giving throw downs to the batsmen.
Follow us on Google News