Rahul Dravid thinks Virat Kohli's statements are outrageous
The charismatic batsman also shared his views on Kumble's exit and termed the incident as an unfortunate one.
Updated - Oct 30, 2017 7:07 pm
264 Views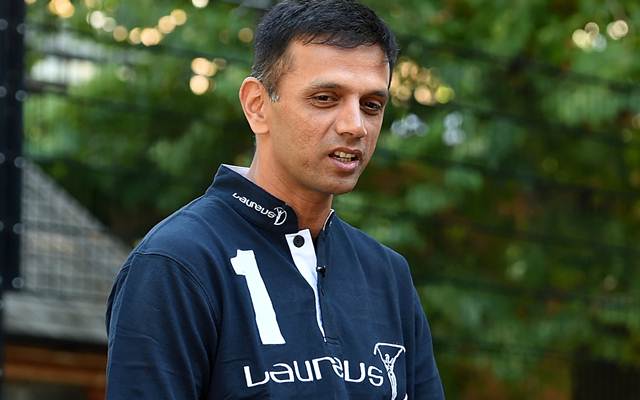 Follow us on Google News
The Indian skipper Virat Kohli is enjoying a dream run in the limited-overs format currently. He scored his 32nd ODI century, which helped the Men in Blue win the series decider against the Kiwis. He was also awarded the Man of the Series for scoring 263 runs, which also includes 2 hundreds in the three-match series. But former Indian captain and the current Under-19 coach Rahul Dravid recently revealed his views on kind of statements Kohli makes.
He mentioned that the Indian skipper's statements are very aggressive at times and termed them 'outrageous'. He also admitted that they make him 'cringe' while reading. The former Indian captain also stated that the incident involving Kohli and former Indian coach Anil Kumble should have been handled maturely and in a better way.
I don't like them while reading
Dravid said that it is all about Virat's decision making and if he feels these statements help in improving his individual performances, then he should stick with it. "Virat sometimes comes across as outrageous and I cringe on reading his statements before a series. But if he can bring the best out of himself by needling the opposition, so be it," he said at the Bangalore Literature Festival.
Kumble's departure reasons still unknown
The charismatic batsman also shared his views on Kumble's exit and termed the incident as an unfortunate one. He pointed out at the fact that the reality behind the whole controversy is still unknown.
"It was very very unfortunate for Anil and not fair on him at all. What's the reality and what happens behind the closed door, I don't want to comment on that. But that was definitely an unfortunate episode and especially for someone like Anil who has been an absolute legend to the game. Someone who has done more than anybody to win Test matches for India and also had a successful year as coach of India," added the junior coach.
Dravid also said that the things should have been handled with a lot more maturity and in a different manner which should have suited everyone.
"At the end of the day, I don't know the specifics of that particular issue, but it shouldn't have got played out in the way that it did," he concluded.
Follow us on Telegram