Rajeev Shukla questions Pakistan for inability to provide security for home games
"I would like to ask Pakistan that as to why they don't provide proper security at their home venues," Shukla said.
Updated - Jun 2, 2017 6:04 pm
4.2K Views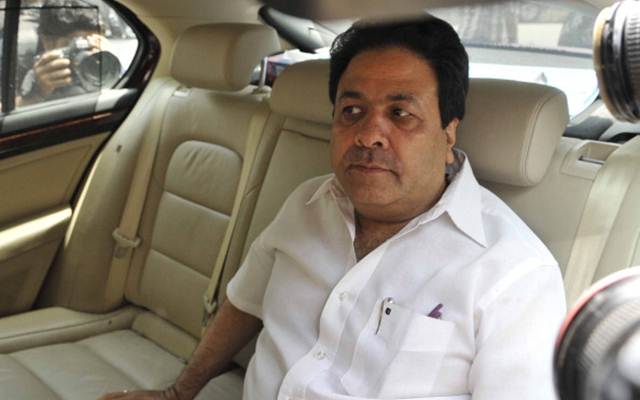 Chairman of the IPL Rajeev Shukla said that teams are unwilling to play cricket in Pakistan because the Pakistan Cricket Board (PCB) has been unable to provide adequate security. Over the last decade, very few international matches have been played in Pakistan because touring teams have cited security worries.
Shukla also mentioned that the BCCI would not be in a position to agree for the proposed bilateral series until the Indian government gives its approval. He questioned Pakistan for the reason they haven't been able to arrange enough security at the grounds for cricket matches to be played without any threat.
Rajeev Shukla asks PCB to step up security measures
"I would like to ask Pakistan that as to why they don't provide proper security at their home venues. Pakistan must provide security to other nations so that the teams can play on their home soil. They are failing to provide adequate security at their own venues and are rather asking teams to play in Dubai or some other place. So, until we get approval from government, we will not play the bilateral series," Shukla said in an exclusive interview with ANI.
Questions were raised for India's decision to play Pakistan in the ongoing Champions Trophy as well, but Shukla clearly stated that since it is an international tournament, breaching the commitment could lead to penalties and other adverse effects. India are set to clash against Pakistan in their opening game of the Champions Trophy 2017 on June 4 at Edgbaston.
According to an agreement signed in 2014, India were supposed to play a total of six series against Pakistan. Out of those six, Pakistan were scheduled to host four, subject to clearance from the government of India.
They last played a Test match against Pakistan back in 2007. However, the two Asian giants faced off in a limited-overs series in late 2012, where Pakistan won the 3-match ODI series 2-1. India were last seen in Pakistan in 2005-06, and the PCB insists on India visiting Pakistan for a bilateral series once again.
Political tensions between the two countries has broken down all cricketing ties. Following terrorist attacks and border skirmishes, the Indian government has been vocal about not playing cricket against Pakistan. Moreover, all major international teams have expressed their concerns over travelling to Pakistan for security reasons.
Pakistan's cricket-drought began in 2009 when militants attacked the visiting Sri Lankan team. Since then, only Zimbabwe agreed to tour Pakistan amid beefed up security.
Most recently, the Afghanistan Cricket Board (ACB) cancelled the friendly matches and dismissed initially agreed terms of the mutual cricketing relationship with Pakistan after a truck bombing rocked Kabul. The city's diplomatic quarter was targeted, and the attack claimed more than 80 lives and injured hundreds.