Rajkumar Sharma agrees with MS Dhoni's views on India-Pakistan cricket
The India-Pakistan cricketing ties have been on hold since the political unrest between the two countries.
Updated - Nov 27, 2017 5:56 pm
152 Views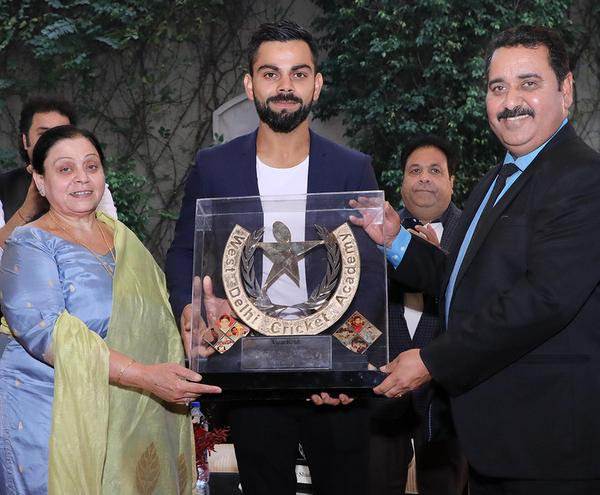 Follow us on Google News
The India-Pakistan cricket matches have always been a bigger affair than just the ball and bat contests in the cricketing world. This was the point put forward by former Indian captain MS Dhoni, who is enjoying his time off the field. While current Indian skipper Virat Kohli's childhood coach Rajkumar Sharma also agrees with the former's statements. He also believes that the final call will be taken by the central government on playing a series against the arch-rivals.
Rajkumar pointed out towards the volume of tension between the two nations and that only the government has the authority to make the decision. He also mentioned the behaviour and conduct of Pakistan outside the cricket world also plays a major factor in this issue. While Dhoni also feels that this is rather a more political and diplomatic decision as a lot is at stake.
Central Government has the final call
The wicketkeeper-batsman stated that India-Pakistan games are much more than only a sport, but there are many more factors involved. While Rajkumar believes that until Pakistan start behaving well, no cricket is possible with the neither in the present nor in the future.
"When we talk about cricket, in most people's opinion it is a sport, but when it comes to India and Pakistan series, it is much more than that. It is also a diplomatic and political decision," said Dhoni.
Sharma backed the statements made by the former Indian skipper. And both of them had a major point in common that the final decision on the India-Pakistan depends on the government.
"I think it is for the central government to decide if we should play against Pakistan or not, because there is a lot of tension on the border. Until Pakistan starts behaving well, we should not play against them," Sharma was quoted as saying.
Follow us on Telegram