Ramiz Raja to replace Ehsan Mani as PCB chairman
Mani's three-year term ended on August 25.
Updated - Aug 26, 2021 4:21 pm
417 Views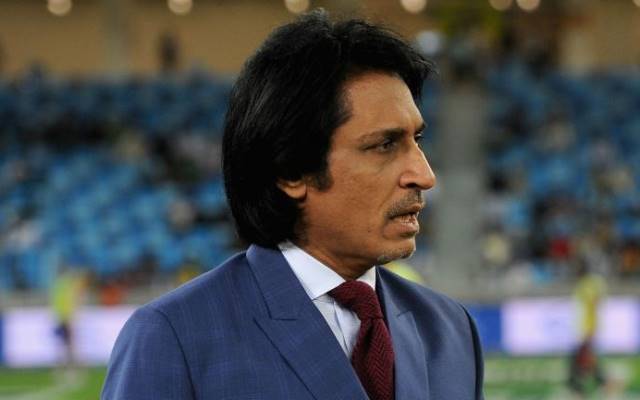 Follow us on Telegram
Ramiz Raja is set to take over as the new chairman of the Pakistan Cricket Board (PCB), replacing Ehsan Mani, who stepped down on Thursday, having served his three years in the office.
Reportedly, Mani, who was nominated by Imran Khan in 2018, before being elected unopposed by the PCB's board of governors, was in line to be given an extension until 2022 after his three-year tenure ended on August 25, however, he confirmed that he had declined to continue any longer as chairman of the board.
The decision was taken after Pakistan Prime Minister Imran Khan – who is also the patron-in-chief of Pakistan Cricket Board (PCB) – green signalled his former teammate Raja to take over the post.
Cricbuzz on August 26 reported that both Ramiz and Mani met the Prime Minister on Monday (August 23) afternoon, after which the former stated: 'I have given him (Imran Khan) my plans. He will make a call," and decided to wait to hear from the PM's office. Eventually, the decision was made three days later.
"The aim is to reset Pakistan crickets GPS and will be in pursuit of excellence," the former Pakistan captain Raja, who was also a Chief Executive Officer of PCB, said on Thursday. "Pakistan cricket needs a new direction as our rankings in all three formats indicate our cricket is not improving as the prime minister wanted," he added.
Had a productive meeting with Imran Khan, it's his call on how to proceed: Ramiz Raja
"Pakistan has been extremely inconsistent and, let's be fair, that the ranking in each format reflects that Pakistan cannot make it into the final of tournaments. The only chance they have is to play the semi-final in T20 format while considering the ODI and Test format it's hard for them to go past the pool stage. So, I have updated him on things on the cricketing front. We had a productive meeting and it is now his call on how to proceed," Raja told ESPNcricinfo earlier this week.
While Imran Khan has identified Raja as a suitable candidate for the job, a final decision will be made by the PCB's board of governors, who are supposed to elect the chairman.
Raja, who is a renowned sports broadcaster now, represented Pakistan in 57 Tests and 198 ODIs, scoring 2833 and 5841 runs, respectively, and was a key member of the side in the 80s and early 90s, including the World Cups of 1987 and 1992.
Follow us on Google News