Ramiz Raja wants Pakistan PM Imran Khan to pass legislation to punish guilty players
Raza wasn't happy with Umar Akmal after he was suspended for not reporting a spot-fixing approach.
Updated - Feb 21, 2020 7:14 am
609 Views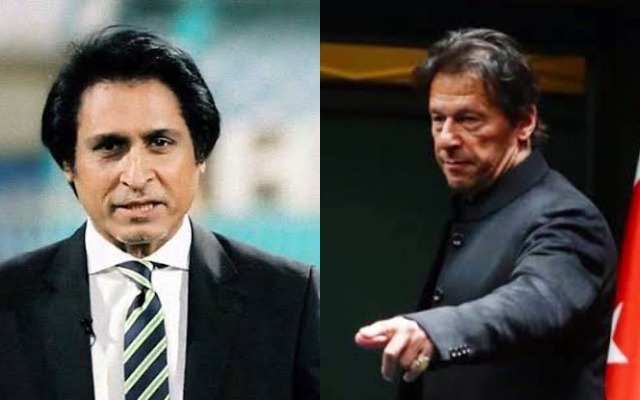 Follow us on Telegram
Former Pakistan captain Ramiz Raja on Thursday urged his country's Prime Minister, Imran Khan, to pass legislation to impose life bans on the culprits in the wake of the recent corruption scandal in Pakistan cricket. On Thursday, the Pakistan Cricket Board (PCB) suspended Umar Akmal pending an anti-corruption inquiry amid claims that he failed to report a spot-fixing approach in the popular Pakistan Super League kicking off the same day.
Raja also felt that the PCB should talk to its patron-in-chief Imran Khan and request him to come up with a strict legislation in the parliament to deal with frequent incidents of corruption in cricket. The 57-year-old met reporters in Mumbai where he expressed his disgust over the incident.
"I am gutted today it just seems like the Sharjeel and Khalid Latif incident took place yesterday and now this," he was quoted as saying by Republic. "It makes me so angry that this keeps on happening in Pakistan cricket. I would definitely like to see some legislation in parliament imposing a uniform punishment for guilty players," he added.
Ramiz Raja wants Pakistan to follow examples of countries like New Zealand
"We have to have laws like New Zealand and some other countries have done ensuring players found guilty of corrupting the game are no longer allowed a chance back," Ramiz Raja, a member of the Pakistan's World Cup-winning team in 1992 which was led by Imran, said. The cricketer-turned-commentator said the advancement of technology makes it easy for anybody intending to harm the game to succeed in his mission. He felt that it is important to catch hold of the culprits and set up an example for others.
Ramiz Raja has, in the past, objected strongly against allowing the likes of Salman Butt, Mohammad Amir and Mohammad Asif back into the game after they served their spot-fixing bans. He feels such moves only hurt the image of Pakistan cricket. "Cricket is one thing that binds the people of Pakistan and no one should be allowed to soil it," he said, adding that he had no sympathy for Umar since he is a mature person who is responsible for his own action.
Raja, who played 57 Tests and 198 ODIs between 1984 and 1997, also requested the board to put into place a system of collecting financial data of players, officials and their families.
Follow us on Google News