Ranchi youngsters open up on MS Dhoni's contribution to Jharkhand cricket
"Mahi sir's feat has helped us express ourselves better," said a young cricketer.
Updated - Dec 15, 2017 9:59 pm
715 Views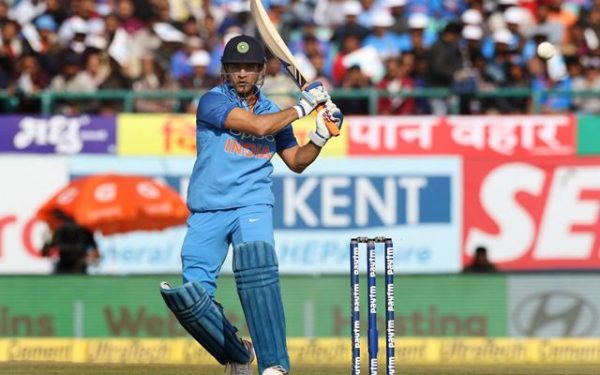 Whenever there are talks about the Jharkhand cricket, the name of iconic Indian cricketer MS Dhoni springs up. Dhoni is arguably the most popular and revered cricketer in the country at the moment. His contribution to the Indian cricket is unmatched. He holds the distinction of being the only captain to have won the all three ICC majors. Team India has won the ICC World T20, ICC Cricket World Cup, and the ICC Champions Trophyas well.
As per the recent quotes in Hindustan Times, the young cricketers from Jharkhand recently spoke about the contribution of MS Dhoni to the cricket in his state. Young 15-year old leggie, Pankaj Yadav, had managed to be in the India U19 team for the U19 Asia Cup recently. He had also bagged the best Jharkhand bowler in the awards night at the NCA, Bengaluru.
He feels that Dhoni's contribution has helped the cricketers back home believe in themselves. "Mahi sir's feat has helped us express ourselves better. People know now that Jharkhand too has talented cricketers," said Pankaj. While Pankaj failed to make it to the India U19 team for the ICC U19 World Cup 2018, his teammate Anukul has been selected in the squad. He noted that Dhoni has instilled the self belief in the young cricketers of Jharkhand.
"I have half centuries and three-wicket hauls in U-19 matches. My all-round performance contributes a lot to the team's success," said the left-arm spinner about his own achievements.
Dhoni's first coach praises him again
Meanwhile, Dhoni's first coach, Chanchal Bhattacharya has quoted that Dhoni's success has proven that the eastern states can also produce match winning cricketers. "Earlier, players from East Zone hardly got opportunity to play for the country. Sourav Ganguly bucked that trend and Dhoni proved that India's eastern states can produce the best of cricketers," said Bhattacharya.
Better infrastructure helping JSCA
Lastly, the acting Secretary of the BCCI, Amitabh Choudhary, who has worked as the head of the Jharkhand State Cricket Association, noted that the infrastructure in the state has improved. And that is one of the key reasons why the results are there to be seen now. "If proper system is put in place, it is bound to give you results. The infrastructure has not only helped players from the cities and towns of Jharkhand but also raised the aspirations of players from the interior regions of the state," said Choudhary.