Ranveer Singh who plays Kapil Dev in film '83', is elated about his role
Ranveer wasn't even born when India won the first World Cup and is excited to be living it now.
Updated - Aug 12, 2018 6:36 pm
739 Views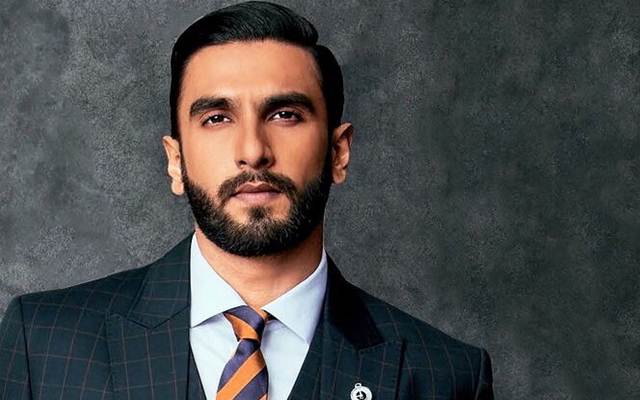 Bollywood actor Ranveer Singh is raring to go for the project that translates the fascinating story of India's first cricket World Cup win in 1983 into a reality on screen. According to the 33-year-old actor, the film "83" is something he always wanted to be a part of as the theme is centred around national pride. Ranveer is supposed to play Kapil Dev, India's first captain to win the world title, in the film which will hit the screen in 2019.
The actor said that he is aware of the responsibility that comes with doing a film like "83" and also feels lucky that he was chosen to do the job. It was the victory of 1983 which had changed fortunes of the sport in India forever, and from an underdog, they emerged as one of the world's prominent cricketing side. India have won more world titles in subsequent years but the success of Kapil's Devils remained the starting point.
Always wanted to be part of such a film
"It is important part of our sports history and history as a nation, our first world cup win and it had put us on top of the world, stamped our presence on the map. I always wanted to be part of a film where the take away would be that sense of national pride. The story of underdogs' triumph is completely lost. There is a whole generation that needs to know and I am happy to be fronting it," a New Indian Express report cited Ranveer as saying.
On playing Dev, the legendary all-rounder, the Bajirao Mastani actor said it is a "huge deal" for him to play the legend's role. "He is a legend in the truest sense. He commands such respect in the cricket fraternity and has a vast fan following," he said.
The actor, noted as one of India's finest in current times, said he was blown away when director Kabir Khan shared with him some facts while narrating the story.
Ranveer, who was not born when Kapil Dev's team accomplished the feat, said: "I had no idea this how we won our first World Cup. They were a complete bunch of underdogs that nobody believed in and they fought and had the ultimate victory. It is a human story."
India defeated the mighty West Indies, who were looking for their hat-trick title under Clive Lloyd, in the final at Lord's on June 25, 1983, by 43 runs after getting shot out for just 183. They won their second World Cup in the ODIs 28 years later when Mahendra Singh Dhoni was the captain.