Ravi Ashwin reveals opposition players once abducted him, threatened to cut his fingers
Ashwin used to play the Tennis ball tournaments when he was 14 or 15 years old.
Updated - Feb 15, 2020 4:16 pm
12.9K Views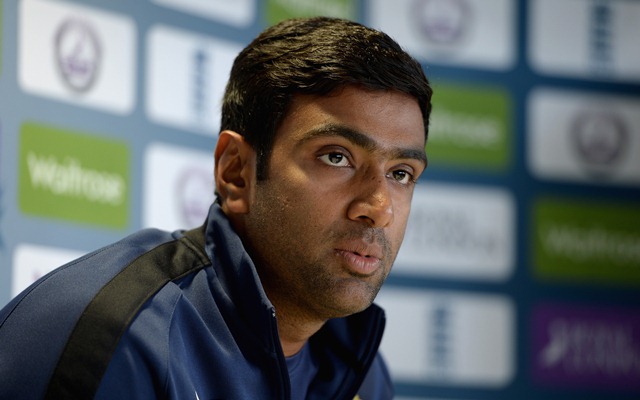 Ravi Ashwin, the veteran Indian spinner has not been a regular part of Team India in the limited over cricket. But, he is an important part of the national side in Test cricket. He has been in the international cricket scene from last one decade, who has earned a reputation of the dangerous spinner. As a cricketer, he might have seen many ups and downs throughout his life. And, he recalled one of the incidents when he was threatened to cut his fingers from the opposition team.
Ashwin made his debut back in 2010 when Team India was in search of a spinner, who could replace player like Anil Kumble. And he efficiently came out and took over the responsibility on his shoulder to lead the spin bowling attack of the country. He has so far given many match-winning performances on the back of his brilliant spin bowling. So, far he has donned Indian jersey in 70 Tests, 111 ODIs and 46 T20Is in which he has gathered 564 wickets across all the formats.
Ravi Ashwin recalls a childhood instance
Recently in a chat show on Cricbuzz, Ravi Ashwin recalled a story that was quite thrilled and dangerous. The Indian spinner said that he and his friend used to play tennis ball tournaments. And, one day he was scheduled to play finals of one of the tournaments. As per Ashwin, he was almost going to leave for that game when a group of four or five guys came on Royal Enfield and picked him up. They took him to a tea stall, ordered food and asked him to eat. They also gave an assurance that there is nothing wrong in that food.
Ashwin continued with his story saying he asked those guys to drop him to the match venue as the game was going to start. At that time, they informed him that they were from the opposition team and were there to stop him from playing the final while also threatening to cut his fingers if he plays the final.
"My friend had the habit of getting me to play tennis ball tournaments, my dad clearly didn't like it. He doesn't appreciate me playing on the roads as well. So one of those days we were supposed to play a final and we have this culture of sort of people priding themselves on winning a competition like that. As I was about to leave, there were four or five guys who came in Royal Enfields – properly muscular and big.
"They picked me up and said come we've got to go. I asked 'who?' and they said 'you're playing the match here, right? We've come to pick you up. I was like wow they've arranged for a pick-up, and it feels great. I mean Royal Enfield… what happened is I sat behind one person and another person sat right behind me as if I was going to get off and go. I was properly sandwiched between both of them,"
"I must've been about 14 or 15. They took me to a posh tea stall. A tea shop is a big culture thing in Chennai. Next to all the grounds, there is a tea shop which has got those benches and all that. They made me sit there, ordered bajjis and vadas and all that, and have, have, don't be afraid, we're here to help you out'. It was around 3:30-4:00 PM and I said the match is going to start, let's go. So they said, 'no, no, we're actually from the opposition, we wanted to stop you from playing. If you go and play we'll make sure your fingers are not there," Ashwin said.
Here is the video: