Ravi Bishnoi – From being rejected in U16 and U19 trials to spearheading Indian bowling at the U19 World Cup
Bishnoi did not get to bowl on the first two days of his trial and had decided to return home to appear for his board exams but his coach asked him to hang around.
Updated - Feb 11, 2020 8:05 pm
284 Views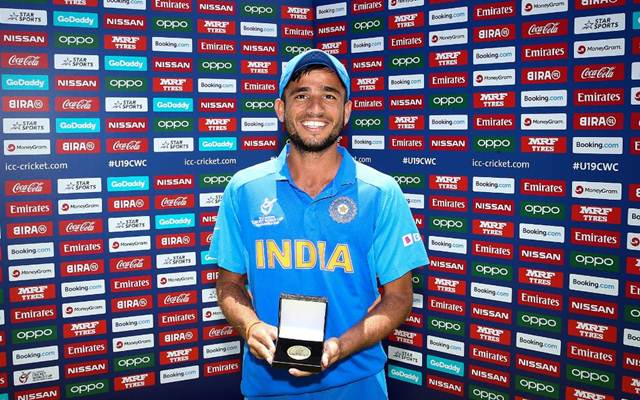 After the India colts were bowled out for 177 by a ruthless Bangladeshi bowling attack, 'The Tigers' came out all guns blazing as the opening fast bowling pair of India sprayed it all around the wicket and the challengers already posted 54/0 in less than ten overs. Then entered Rajasthan leg-spinner Ravi Bishnoi. Bishnoi has seen a plethora of hardships in his career thus far. Adversity does not faze him one bit; in fact, it gets the best out of him.
And, so he started to weave his magic. His sharp wrong-uns have been the nemesis of every batsman in the tournament that has faced him, and so no wonder the Bangladesh batsmen had no clue which way the ball is turning. And, in a matter for four overs, Bishnoi ran through their top-order to reduce them to 4-65 in 16.2 overs.
Bishnoi would go on to give everything that he had to help India overhaul Bangladesh side; his spell of 4-30 infused a new hope among the Indians but sadly it wasn't enough as the steely nerves of Akbar Ali paved way for an eventual Bangladesh win.
But Ravi Bishnoi wasn't supposed to be here, wasn't he?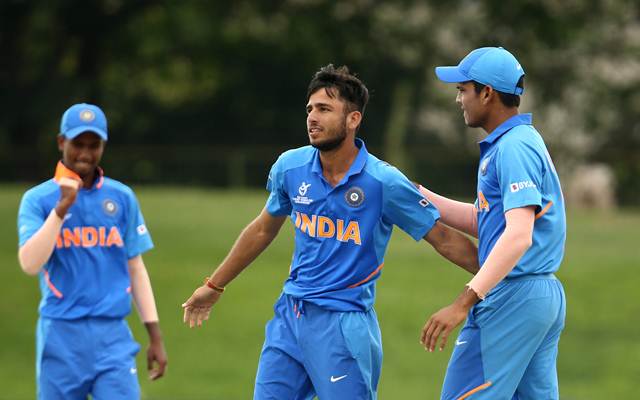 Being a son of a headmaster of a government school, pursuing a career in cricket was a long shot. But Bishnoi's mother loved watching cricket; he used to watch cricket with her when his father used to be at school. But, Jodhpur isn't a hub for cricket which made taking the game seriously.
"Seven years ago, [older friends Shahrukh Pathan and Pradyot Singh] decided to make an academy of their own to fill the gap in the city. But none of us had the finances for it. So to keep the costs low, I did some of the labour work, with others, to build the academy.
There were some experts who developed the pitch and the ground, but I was breaking stones or carrying cement to them. Those six months were really tough, not knowing whether this effort would be worth it in the end, but once that academy was made, my formal cricket journey began," Ravi Bishnoi told ESPNCricinfo. 
It may have started alright but the progress wasn't easy for Bishnoi. He was rejected from the Under-16 and then in the succeeding U-19 trials- twice- for Rajasthan. But a word with the people in charge by his coaches paved way for another chance for the young leggie.
"He was rejected during the Under-19 trials twice. But after he bowled as a net bowler for Rajasthan Royals, a lot many people came to know about his talent along with Dishant Yagnik who later helped our boy overcome several hurdles," Singh said.
Skipped Class XII boards for his unrelenting desire to play cricket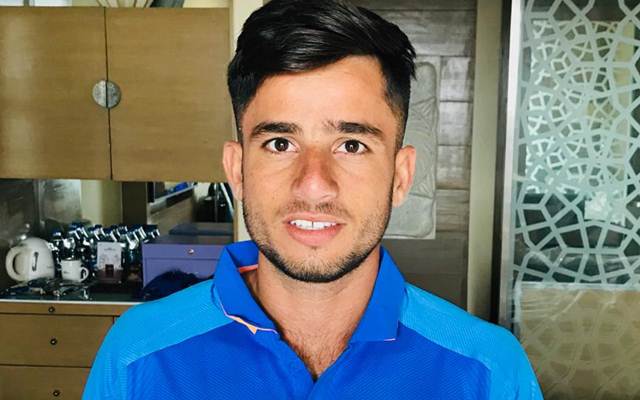 But, then came another hurdle. Bishnoi was called-up as a net bowler for the Rajasthan Royals but it clashed with his Class XII board exams. Bishnoi's father wanted him to take his exams but the young leg-spinner before thinking of going as per his father's advice ultimately decided against it and proceeded to focus on his cricket.
 "It was March 2018. He had to wait for his turn and he was not sure if he would get a chance to bowl in the Royals' nets session. After his father asked him to come back, he thought of leaving. But as destiny had it, he stayed put and didn't appear for Boards that year and is yet to sit for the exam." Pradyot Singh, one of Ravi Bishnoi's coaches at the Spartan Academy in Jodhpur, revealed to The Times of India.
Bishnoi did not get to bowl on the first two days of his trial and had decided to return home to appear for his board exams but his coach asked him to hang around. And, he did. Bishnoi would go on to make his Rajasthan debut at the Vinoo Mankad Trophy where he claimed 8 wickets in 6 List-A games which ultimately paved way for an Indian U-19 call-up where success against Bangladesh earned him a berth in the World Cup- which he very nearly singlehandedly won for his side yesterday.
Freehit: 20 Questions with Zimbabwe all-rounder Sikandar Raza