Ravi Shastri delighted to have a strong Indian batting line up
"Cheteshwar Pujara has been batting like a dream," says Shastri.
Updated - Aug 16, 2017 11:43 am
3.1K Views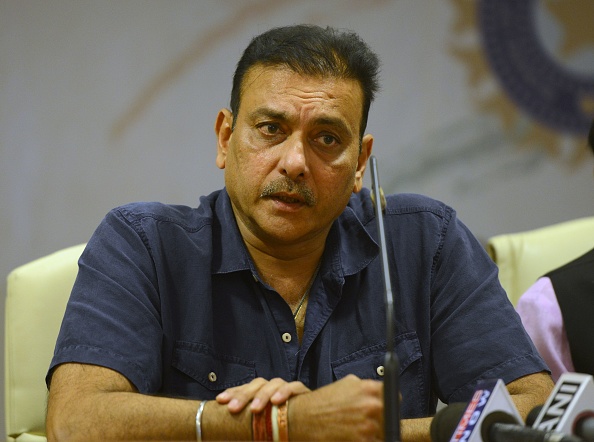 The Indian cricket team put up a dominant performance to whitewash Sri Lanka in the recently concluded three match Test series. With the limited overs series starting from Sunday, August 20, India will aim to do an encore of their performance. However, given all the drama that took place regarding coach selection prior to the tour, the victory comes as a much-needed pacifier to bring the smiles back to the Indian camp.
Ravi Shastri has previously taken on team duties as the team director in 2014. Under his regime as the team director, India made it to the semi-finals of successive global events, the 2015 World Cup and the 2016 World T20. The Men in Blue also climbed to No. 1 spot in Test rankings for a period of eight weeks until February 2016. Back to the familiar setting as during his previous stint, the former all-rounder is understandably elated with a 3-0 series sweep like this one, wrapped up in just under eleven days.
In an exclusive interview with TOI, Shastri talked about the road map ahead and his chemistry with the cricketers. Speaking about the current Indian batting line-up, the new gaffer said, "To be honest, with a batting unit like this one, the last thing you'd do is lose sleep. The core is such a good one and I'm glad the way Shikhar is timing the ball. He's got two big hundreds that have put him in the frame of mind that he loves to be in."
"Cheteshwar [Pujara] has been batting like a dream and he's in a zone where he has set his targets going forward. And as if all of this wasn't enough, you saw a knock of a different kind here the other day. Hardik's century simply changed the course of an entire Test in less than an hour. We were thinking of going forward by 60 to 80 runs when the tail was batting and look where we ended. Five batsmen got a hundred in this series and close to 10 cricketers got 50-plus scores, which is a first in Test cricket for any team."
Ravi Shastri opens up about Wriddhiman Saha
Keeping aside the tired and jaded set of international cricketers, Ravi Shastri spoke on the new recruits in the team. One of them who stands out most is Wriddhiman Saha. Having exemplified grit and dedication in the sporadic chances that he received early on in his career, Saha has been constantly overlooked due to MS Dhoni's presence in the squad.
Lauding the prodigal wicketkeeper, Shastri added, "Saha has been excellent, be it his wicketkeeping, batting or catching. He had always been an unwavering guy in domestic cricket for years and that hard work is showing. He's grown so much in confidence and remember, he's walking into MS' [Dhoni] shoes. He's done phenomenally well to grow out of that shadow. The kind of 'keeping he came up with in this series – on the kind of surfaces that were on offer – makes him the No. 1 wicketkeeper in the world right now."