Ravi Shastri is more of a manager than a coach feels former Indian cricketer
He drew comparisons with successful teams from the past to illustrate why coaches were ineffective.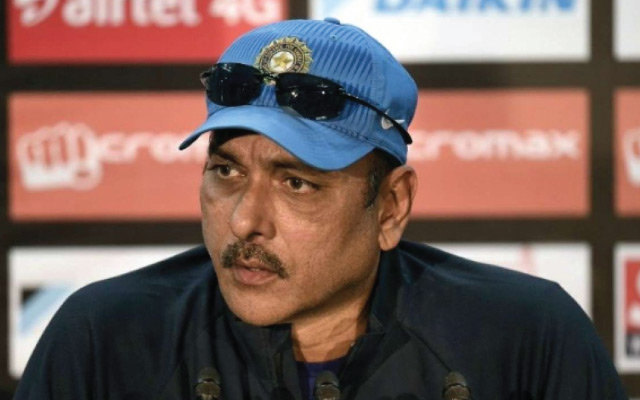 Follow us on Google News
Former Indian cricketer Dilip Doshi has raised questions about the necessity of a coach in international cricket. The veteran of 33 Tests and 15 Tests compared it to his times where teams survived without a coach. According to him, the cricketers playing at the international level are well equipped and don't need any other assistance.
In modern day cricket, the coaching staff is equivalent to the squad. Right from separate batting, bowling and fielding coach to video analysts, trainers and masseurs. However, Doshi suggested that a cricketer who is playing at the international level hardly needs any coaching. He stated that the appointment of a manager at the Test level was more than enough.
Ravi Shastri is more of a manager than a coach 
Doshi drew comparisons with successful teams from the past led by Steve Waugh, Don Bradman and the West Indian team to illustrate his point. Speaking about current Indian coach, he expressed that Ravi Shastri is more of a manager in his capacity with the team than a coach. He also mentioned how the Indian team of the past played without a coach and worked on improving one another.
"I believe there is no coach needed for international cricket. Ravi Shastri was himself a player, so he is more of a manager. Having been a successful cricketer, he knows what to say in the dressing room. But no great team – Don Bradman's, Steve Waugh's, the great West Indies teams, none had coaches. Our Indian team didn't have one, we helped each other. At Test level, you only need managers," he was quoted as saying by HT.
International cricketers shouldn't require guidance
Doshi further stated that due to the amount of money available, there were different positions created without there being a specific profile. He is of the view that if a player required assistance, he wasn't good enough to play international cricket. The 70-year-old former Indian cricketer amped up his argument further and said too many facilities have made the players lazy.
"Today we have too many people running the game, too many involved in management. There is abundance of money, so we have positions; jobs have been created to spend the money. You may need a fielding coach, a masseur, but if I have to guide a player, he shouldn't be there at all. They should come in ready. You don't need an analyst to tell you where to hit, or where a bowler has been hit. That makes the player lazy. What happens if the planning goes wrong?" he stated.
[interaction id="5b768cc6afc9e400c91cbe0e"]
Follow us on Telegram