Sir Donald Bradman and the origin of Donald Duck
Australians remained undefeated in the 51 matches they played on the tour of North Americans in 1932.
Get every cricket updates! Follow us on
Fresh of a 5-0 series win at home against South Africa, Australia were on a long tour of North America in 1932 where they were scheduled to play as many as 51 matches between May and August. They were up against the West Indian team from New York at the Innisfail Park (now Gaelic Park) on 16th July in their 20th game of the tour where they were batting first. Sir Donald Bradman walked in at No.3 after the dismissal of his skipper Victor Richardson (19) when the score was only 25.
Bradman walked into the game in rich form having scored five centuries and two 90s in his previous eight innings on that tour. However, on the day, Bradman had to make the long walk back without opening his account as he was dismissed by B Clarke caught by V Ollivierre. Clarke surely knew the value of the wicket he had claimed. Bradman's early dismissal didn't affect Australians who declared after scoring 206/5 in 66 overs. The hosts were 93/3 in 22 overs when the game ended in a draw after just one innings of play possible for each team.
Bradman was a well-known personality and a sensation on the cricket field by that time having scored 2695 runs at a rich average of 112.29 in 19 Test matches. He had 12 centuries and only two fifties in his first 19 Tests. The Australian batsman had stunning numbers in first-class cricket as he was nearing the 10000-run milestone having scored 9477 runs at a superlative average of 93.83 with 36 centuries.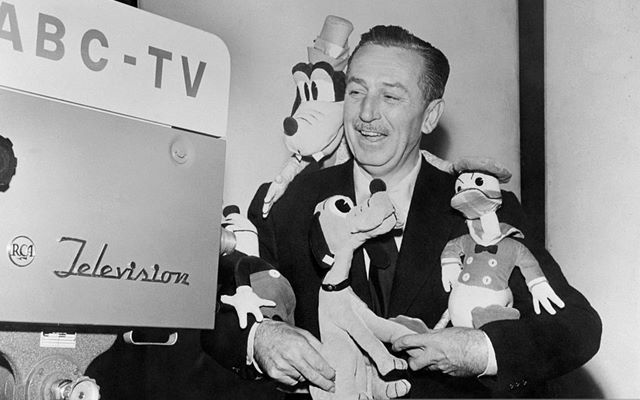 Walt Disney and Cricket:
On that tour, Australians were undefeated in the 51 matches – Bradman had scored 3765 runs in the 50 games. He scored those runs at an average of 101.75 with 18 centuries and 11 fifties in overall on that tour. However, Bradman's sole duck made the biggest news on that tour even appeared on the newspapers in the US which reportedly was noticed by Walt Disney. Few other versions of this story claim Disney was in the crowd when Bradman was dismissed for a nought.
Walt Disney was a pioneer of the American animation industry and was working on creating the character of a friend in 1932 for an already existing cartoon "Mickey Mouse". Having seen/read of Donald Bradman's duck, and taking inspiration from it Disney produced a Duck cartoon that was named "Donald Duck" in 1934.
Disney did surely witness Bradman in action at some point on that tour as it concluded in August only after they faced a Hollywood team at the University Campus Grounds in Westwood.