Ravi Shastri reveals the reason for Cheteshwar Pujara's exclusion from the Birmingham Test against England
"That guy is a quintessential professional."
Updated - Feb 5, 2019 3:21 pm
5.7K Views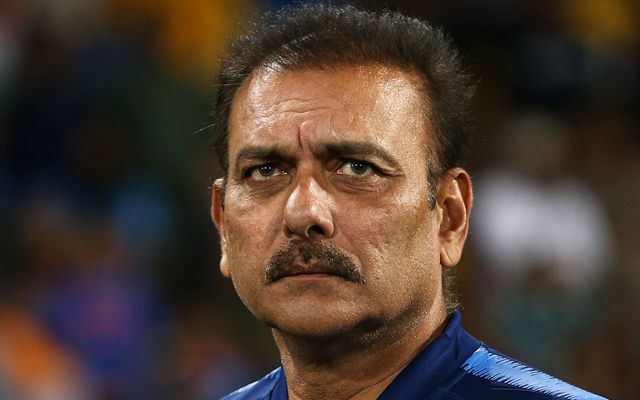 Follow us on Telegram
Cheteshwar Pujara had a stupendous outing in Australia as he racked up over 500 runs in the four-match Test series. However, he had to go through tumultuous times in 2018 as he was also in and out of the team. Prior to the series against Tim Paine and Co, India played a five-match Test series against England in August and September and lost it 4-1 with their only win coming at the Trent Bridge in Nottingham.
Pujara didn't find a place in the eleven in the opening Test at the Edgbaston in Birmingham and the visitors lost by 31 runs. The decision to sideline the Saurashtra-batter was greeted with a lot of criticism. Pujara played the matches thereafter and didn't flatter to deceive. Recently, Ravi Shastri, the head coach of the Indian cricket team, revealed the reason why Pujara was left out for the game.
Shastri remarked that his county stint with Yorkshire in England's domestic season was the reason behind Pujara's exclusion. During the first-class tournament, Cheteshwar Pujara racked up 172 runs from six matches at a rather abysmal average of 14.33 with a top score of 41.
It was in his posture and the way he stood
"That guy is a quintessential professional, but there are times in everyone's careers when people go through speed breakers. And he was going through one. During that county stint, he hardly got a run. Then, when we saw him at (nets in) Birmingham, there was a problem, which we told him to address. We gave him a week to address it.
It would have been very easy for me to play him in that Test match after having told him that problem. But as a coach, I take the responsibility, and I said, rather than play, you work on it and address that problem. He did and the rest is history," Shastri, also a former Indian cricketer, was quoted as saying in an exclusive interview with Cricbuzz.
"It wasn't a technical issue. It was in his posture and the way he stood at the crease. It was a small thing, which can happen when you have played day in, and day out. I felt it was an issue. As the team management, we felt that was an issue and we needed that to be addressed considering that we still had to play eight Tests overseas."
When asked whether the three-match Test series in South Africa was where Pujara's technical problem started creeping in, Shastri completely denied it. Rather, he reckons that the issue started during the county stint. "No, it was during Pujara's county stint," Shastri added.]
He smells the leather
Shastri went on to add that it was a conscious decision to leave Pujara out so he works his posture. He feels Pujara can smell the leather while defending the ball, "And like I said earlier, he is the quintessential professional. That guy, when he gets in, he smells the leather. He doesn't let the bowler make him smell the leather. Chin music is different, when the bowler makes the ball go past you. Pujara smells the leather, whether he is playing forward or backward defensive. No one smells the leather in defence better than Pujara. You can ask him if it is Christian Dior or Armani (laughs)."
Follow us on Google News