Ravi Shastri terms players' payment hike as 'peanuts'
Team India players contested that cricketers from Australia and England were paid much more. 
Updated - Apr 4, 2017 1:34 am
24.4K Views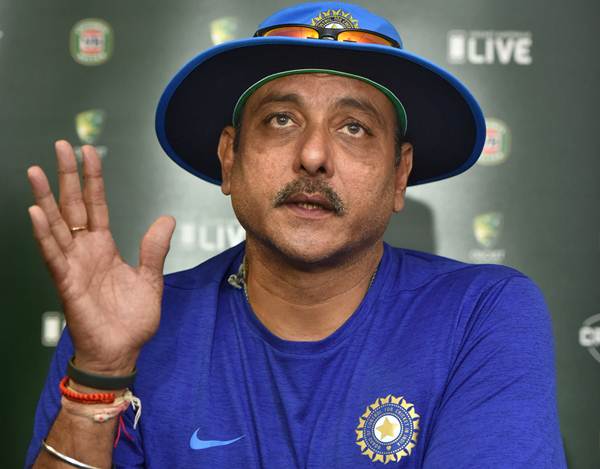 The Indian Cricket Team's former director Ravi Shastri has termed the hike in players' payments as 'peanuts'. The BCCI recently announced a hike in pay for players depending on their grades. However, Shastri went on to term it as 'peanuts' compared to what the Australian and English players receive from the respective boards.
Earlier this month, the BCCI had announced that grade A players will henceforth receive Rs. 2 crore, grade B players, Rs. 1 crore, while grade C players will be given Rs. 50 lakh. The board also announced an alteration in match fees. According to the revised pay, a player will receive a sum of Rs. 15 lakh per test match, Rs. 6 lakh per ODI, and Rs. 3 lakh per T20I played.
However, Shastri, who was dissatisfied with the recently announced pay hikes, said, "It's (what they are getting) nothing, (Rs) 2 crore is peanuts. How much is an Australian (cricketer) getting?"
Ravi Shastri was rather disappointed about a case like Cheteshwar Pujara. Shastri pointed out that the Indian test batsman, who doesn't have a contract with any of the franchises in the Indian Premier League, should be compensated by the BCCI. Ravi Shastri hence called for a much bigger pay hike that would ensure the Saurashtra cricketer doesn't miss out on a big pay-out as he isn't a part of the cash-rich tournament.
"The grade contracts of a Test player should be the highest. (Cheteshwar) Pujara should be the highest, at par with top players. The A grade contracts have to be massive," the former Indian all-rounder was quoted as saying to Xtratime.
"That is the best grade, where an A grade player like Pujara gets a massive amount and is not bothered whether he plays IPL or not. He will be happy and say 'I can play two months of country cricket' and go (to England)," Shastri added.
The players in the Indian Cricket Team were not content with the hike in the fees as they contested that international-level cricketers from Australia, England and South Africa were paid a much bigger sum.