Ravichandran Ashwin – The enigmatic off-spin bowler
What does Ashwin need to do be part of the playing XI?
Updated - Sep 29, 2019 12:27 pm
7.9K Views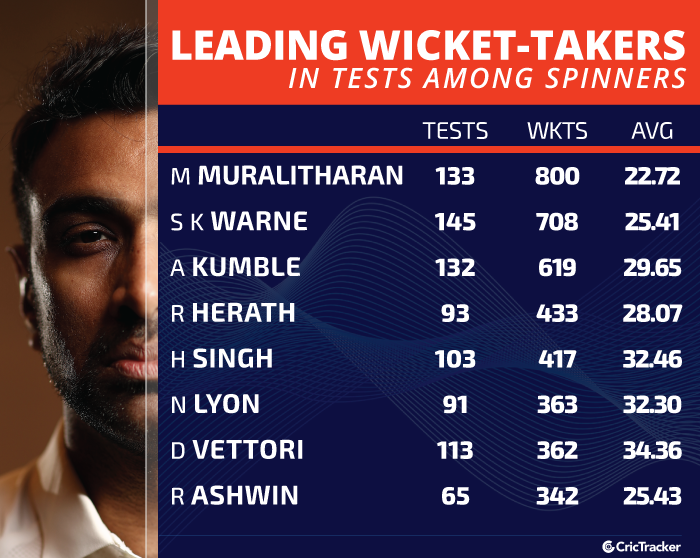 65 Tests, 342 wickets, bowling average of 25.43 These numbers are a reflection of the world-class bowler. Ravichandran Ashwin currently stands 8th in the list of all-time wickets taken by the spinners, which by itself stands out in the current era of supreme batsmanship. So why is Ashwin not a part of playing XI of Indian Test side? What does Ashwin need to do be part of the playing XI?
Ashwin needs to concentrate on improving the following categories
Fitness: The Indian captain and coach have emphasized "fitness" (yo-yo tests) mantra. They have preached and practiced a high degree of fitness and supplemented by a stringent diet regime. Virat Kohli is a fitness fanatic and leads the team by example along with long durations of endurance. In the last few away tours, Ashwin has failed to complete entire tours of England and Australia due to fitness issues. Ashwin was premiere spin bowler at the start of England tour and at end of Australia tour pretty much ended as 3rd spinner in the side.
Fielding: Ashwin at 6 feet 2 inches is tall lanky spin bowler and should concentrate on being good slip fielder at 2nd or 3rd slip. His spin competitor in the side Ravindra Jadeja is an outstanding fielder and it would not be fair to compare their fielding skills. But being good slip fielder would help solve slip conundrum in the team and these subtle value-added benefits go a long way in helping the team achieve greater heights.
Team Composition: The winning team composition mantra for Test side has been a combination of six batsmen along with four bowlers (typically 3 fast bowlers and sole spinner). Hanuma Vihari's addition to the team has solved two problems, a premier No 6 batsman and handy off-spin bowler used aptly by Kohli. This has indirectly hurt Ashwin's presence in the playing XI, as not long before Ashwin played the role of premiere off-spin bowler and handy batsman. The roles seem to have switched with Vihari's arrival.
Simplicity: Ashwin is continuously a thinking cricketer with a high degree of cricketing IQ. This has hurt him recently, trying to mimic the "wrist-spinner", he needs to go back to his stock ball of off-spin with no variations. Limit the use of carom ball, and concentrate on orthodox skills of flight, guile, and revs on the ball. He does not need to look further than his compatriot Nathan Lyon from Australia.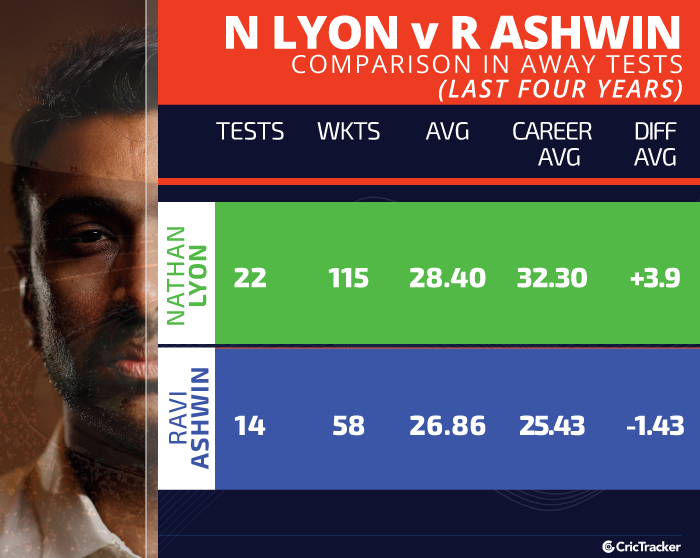 Ashwin is supremely talented cricketer with a plethora of skills that he possesses, he needs to concentrate on fitness, keep a clear mind and be patient with his bowling. Recent comments from great Mr. Gavaskar and legend Mr. Kumble have attested that Ashwin is still best spinner India have. As famous adage, Nothing is given, but everything is earned, Ashwin can definitely turn the corner and be a permanent member of this great Indian Test side. Once he's back in the side, this will give him confidence, and will absolutely give him an opportunity to adapt from good cricketer to great cricketer.
Written and Researched by Chandru Boopalam, Troy, Michigan. An ardent follower of cricket and Indian Cricket Team.
Follow us on Telegram