'Ravindra Jadeja vs Krunal Pandya' trends on Twitter as fans debate over the better all-rounder
Talking about their IPL record, Jadeja has featured in 170 odd matches while Krunal has been a part of only 55 games.
Updated - Jun 29, 2020 10:04 pm
584 Views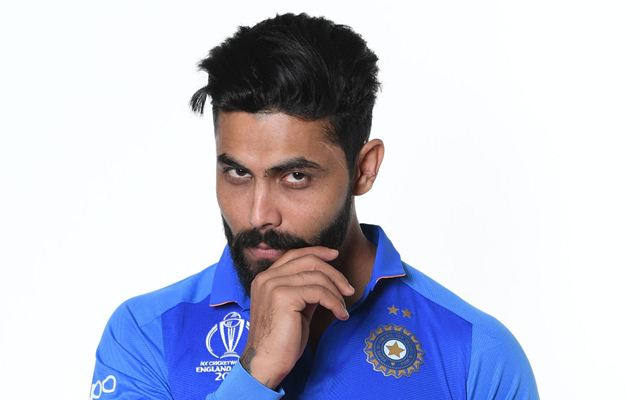 Known for his agile on-field approach and ability to contribute with the bat as well as the ball, Ravindra Jadeja is regarded as the preferred choice for the spin all-rounder's slot. The Saurashtra stalwart is also known for his animated sword celebration, which he doesn't miss to flaunt time and again, adding a special touch to his century or half-century.
Despite the emergence of Hardik Pandya, Kuldeep Yadav and Yuzvendra Chahal, Jadeja has been successful to stay relevant across all formats. No Indian fan can forget Jadeja's heroics in the 2019 World Cup semi-final against New Zealand.
After the Indian batting force fell apart like a stack of cards, it was Jadeja and Dhoni who stuck to the crease. India failed to clinch the encounter but Jadeja's 59-ball 77 gained many accolades. Defying Sanjay Manjrekar's 'bits and pieces player' comment, Jadeja showcased his batting exploits and unfurled his iconic sword celebration in the match, which circulated across social media in no time.
31-year-old Jadeja has millions of followers across Instagram and Twitter. However, the left-hander doesn't follow anyone on both social media platforms. But that doesn't affect his ardent fans, which was evident when Jadeja's name, all of a sudden, started trending on Twitter.
The reason behind it was his comparison with another spin all-rounder Krunal Pandya. The fan army of Jadeja stormed Twitter while commenting– "Jadeja Vu– The feeling that Jadeja will again make the match close for us." Some fans even opined that even Hardik Pandya is nowhere close to Jadeja, who is currently ranked third all-rounder in ICC Test rankings and seventh in ICC ODI rankings.
Ravindra Jadeja has played over 250 games for India including 49 Tests
Taking their experience into consideration, the comparison between Jadeja and Krunal is absurd. Jadeja has played over 250 matches for India including 49 Test matches, whereas Krunal is just 18 T20Is old. The only reason behind the comparison was probably the similarity in their roles for Team India.
Jadeja's fans also pointed out his fielding ability, which makes him a world-class all-rounder in the modern. A batsman will definitely think twice before stealing a run when the ball is in Jadeja's hands. Along with Ravichandran Ashwin, Jadeja was also ousted from the limited-overs format. However, 'Jaddu' turned the tides and paved his way into India's white-ball expeditions.
Talking about their IPL record, Jadeja has featured in 170 odd matches while Krunal has been a part of only 55 games. Jadeja has scored 1927 runs at an average of over 24 and strike-rate of 122.66. While Krunal has gathered 891 runs at a strike-rate of 146 and an average of 25.46.
While donning the bowler's role, Jadeja has 108 wickets to his name at an economy of just over 7. Krunal, on the other hand, has picked up 40 wickets at an economy of 7.16.