RCA's premier tournament final to be played under lights with pink ball
Updated - Jul 10, 2016 9:46 am
37 Views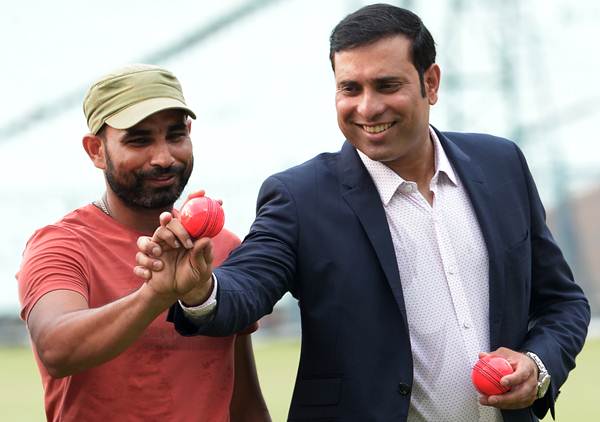 Rajasthan Cricket Association (RCA) is all set to host the final of its premier inter-district tournament Colvin Shield with the pink ball under lights after the Association was strongly influenced by the Cricket Association of Bengal's (CAB) idea of hosting India's first ever pink ball match.
RCA secretary Sumendra Tiwari in a press conference said, "The game will take place from July 12 to 15. The first-ever pink ball match at the Pink city (Jaipur, also popularly known as the Pink City) will be played at the RCA Academy ground." He also added that the balls for the match have been especially ordered from Merut. The players will sport white kits for the game. The scheduled start of play is at 2.45 PM IST.
Earlier, Eden Gardens hosted India's first pink-ball game – CAB Super Cup final between Mohan Bagan Athletic Club and Bhowanipore. Mohammad Shami, who was awarded the man of the match, said "It's very bright and glows like a radium. With red or white balls, there was some visibility problem as it took the colour of grass. Definitely I will prefer this ball, this is much better. The biggest plus point is the swing under lights, what else a bowler wants."
However, India's premier first-class competition, Duleep Trophy this year will also be played under lights and with the pink ball. Considering the fact that the pink ball assists swing under lights, Indian all-rounder Irfan Pathan supports the decision.
"Its going to be an exciting time ahead for this season. The Indian team is playing a lot of Test cricket so a lot of focus this season is going to be on domestic cricket, on four-day and five-day cricket. A lot of people are talking about it and even the BCCI is looking forward to the use of pink ball in the day/night Duleep Trophy is going to be fantastic, I think it's really going to be a crowd puller the day/night games and that's one thing I am looking forward to this season," said Pathan.